NEWS
|
SYNTH A-Z
|
FORUM
|
SynMag - Das SYNTHESIZER-MAGAZIN
|
KONTAKT
|
MOOGULATOR
Der Widerstand
From Synthesizer Wiki
About:us
Zusammenschluss von bisher 13 Musikern über das Forum Jeder braucht W i d e r s t a n d!
Konzertreihe mit Künstlern aus ganz Deutschland, einstanden im Sequencer.de-Forum.
Alternative Namen
1278 Ohm, Der Widerstand!
1278Ω, Wir leisten Widerstand.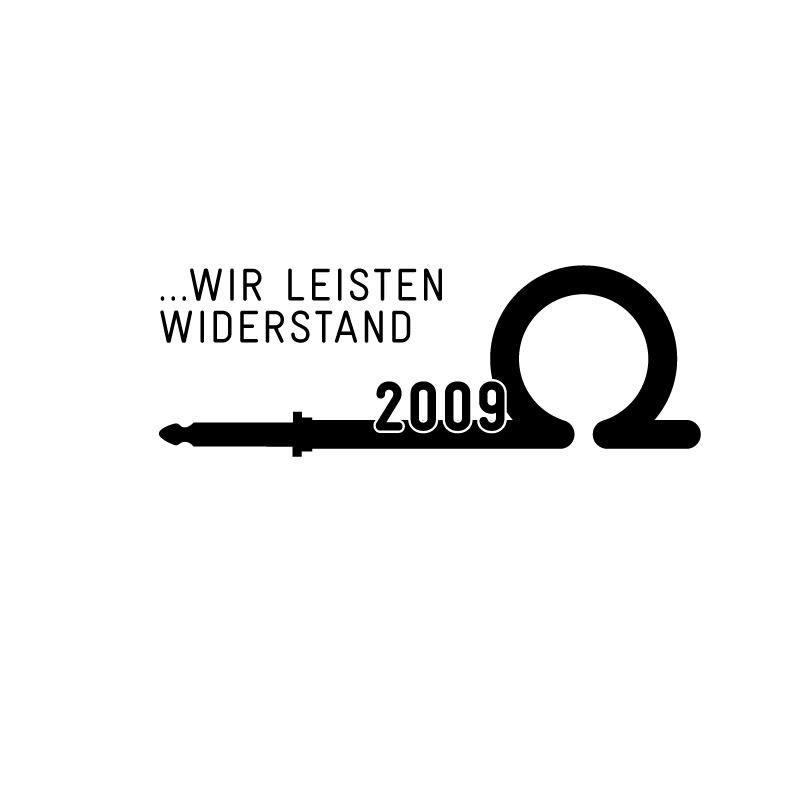 Artists
BAND - (Location, Nick@Forum, Style) - WWW
Undergrind (Berlin, DnB) http://www.myspace.com/undergrinder
The Nerd (Hannover, Electro)
Pattysplanet (SG, Vocal Electro) http://www.pattysplanet.de
Cornelius Ohm / Lustobjekt (Hamburg, Intercorni, Dance/Electro) http://www.lustobjekt.com http://www.myspace.com/lustobjekt http://www.myspace.com/corneliusohm
Aliens-Project (Offenbach am Main, Ambient, Electro, Experimental) http://www.aliens-project.de http://www.myspace.com/alienzworld
Trigger_Band (HD, Electro)
Moogulator (SG/D/K, Abstract Electro, IDM), http://www.moogulator.com
Databahn Memory - (Duisburg, modularkomplex, Minimal Techno) http://www.myspace.com/databahnmemory
Psychotronic (KA, Glitch)
Das R (Rhein-Main, GMX & Das R, Minimal, Electro, O.S.-Techno, Ambient-House) http://www.myspace.com/daserr
Verstaerker (Berlin, Industrial) http://www.verstaerker-music.net/
Scaff (Hamburg, Electro)
Angeschlossen sind / Connected (noted 4 check)..
** Vorgemerkt für Einführungs-Konzert / Einsteiger.
Konzept
Es war immer schwer, konzertante Musik mit Club und dem entsprechendem Tanz-Zwang zu verbinden. Wir wagen es! Konzertant, jedoch aber kann aber muss nicht mit Beats gerechnet werden.
Quelle
SynthesizerForum / Sequencer:
Termine
aktuell unter http://www.sequencer.de/synthesizer/viewforum.php?f=17 more to come.
10.7. Köln, Domforum (bestätigt)
??.10. Hannover, Glocksee (tba/tbc)
Weitere in Arbeit tba.
(C) Aktionsgruppe 1278.