NEWS
|
SYNTH A-Z
|
FORUM
|
SynMag - Das SYNTHESIZER-MAGAZIN
|
KONTAKT
|
MOOGULATOR
EL-KA
From Synthesizer Wiki
HaJo Liese (Düsseldorf, Germany) und Till Kopper (Tübingen, Germany) team up as EL-KA ("L" for Liese, "K" for Kopper; sounds in german like the letters L and K prounced) playing EM of Berliner Schule. Mostly in the style of Tangerine Dream 1975-1977.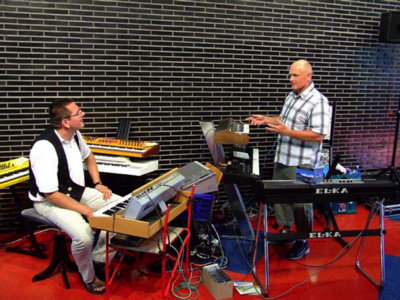 The music in improvised live and without prepared audio tracks. All studio recordings were played live without overdoubts or multi track recording.

RELEASES:
2004: Syntonic Waves Vol.9 CD Track "Le Reve Numerique 22" 6:15, Spheric Music
2005: Schallplatte Vol.7 CD Track "Breakfast-Session 2004", live together with Ron Boots, 10:39, Schallwende e.V.
2006: Schallplatte Vol.8 CD Track "Yetis Traum", 9:00, Schallwende e.V.
2007: Galactic Sequences full CD, live at Bochumer Planetarium, Syn-Gate
2008: Live @ E-Day 2007 full CD, live at E-Day in Eindhoven/NL, Syn-Gate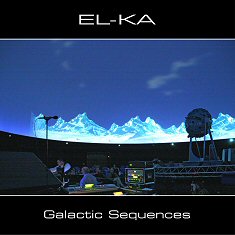 LIVEPROFIL:
[x] duo elektronisch (electronic)
[x] live jams / jammt gern
[x] konzertant - more concert like