RX5, RX7 Digital Synthesizer + real time sequencer
SPECS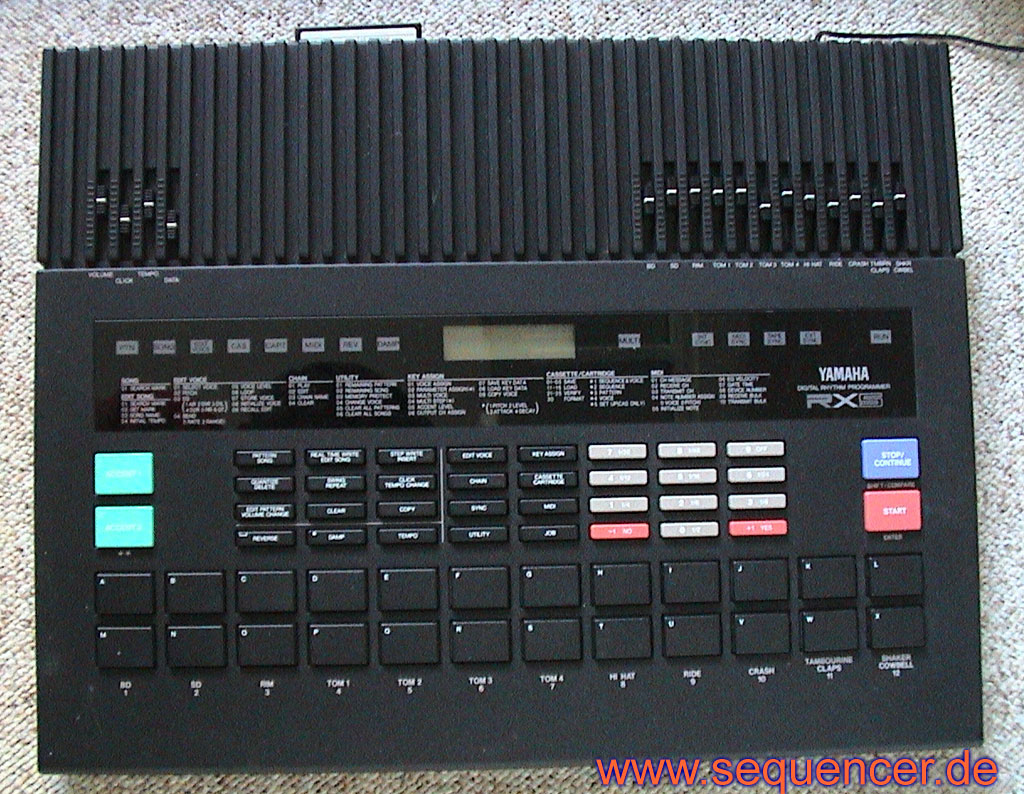 here's the RX-5, thx to oliver / monolith 2063
(
link
)
click image to enlarge - Bild klicken zum vergroessern
other YAMAHA gear..


ABOUT the RX5 was the top model from Yamaha at that time and quite advances also, a nice 808 Card was available too (seems one of them ruined my RX at that time)
ABOUT Die RX5 war das Spitzenmodell der RX Serie, seinerzeit wirklich fett. Er hatte sogar Hüllkurven, was für eine Drum-Maschine damals nicht besonders üblich war. Es gab auch eine 808 Card (die meine RX5 leider damals ruiniert hat)
ABOUT
DETAILS 12bit samples with more samples on card. the later RX7 had even 100 RAM samples (LAAARGE at that time). and: this drum machine has an envelope and LFO.
DETAILS 12bit samples, mit weiteren Samples aus dem der RAM Card, die RX7 brachte später 100 Sounds ins ROM (!), ausserdem hat diese Maschine eine Hüllkurve und LFO
DETAILS
SOUND charming drum sounds with 80ies
SOUND drumsounds mit 80er hi-end charme
SOUND