this network is maintained by Moogulator
KONTAKT / IMPRINT / MEDIA DATA /BOOKING
(Verantwortlicher im Sinne des Mediendienstestaatsvertrages)


MANIFESTO:
news will be posted quick & dirty and updated over time – so just get back to the post and find the lastest info exactly there – I won't post the same thing twice when there's another teaser/video/wonky image whatever.
->you want your music, software, app, synth etc. showing up here? send it to me (address is correct, Moogulator is the name and it's enough to reach me)! no guarantees – but if it's going beyond the threshold you are in! – I am not a big sound lib buyer/user so I don't cover that incl Sample CDs/Libs Soundpacks in some sort of sample player and stuff like that. except it is totally mindblowing.
-> Deine Software, App, Hardware & Musik ist gut genug und sollte hier erwähnt werden? Schick das Ding.
iMessage / Facetime – via obiger E-Mail o. Mobil-Telefonnummer erreichbar, aber denke daran, das ist privat. Ebenso FB und Skype.
Spende / Unterstützung
siehe hier – nehme auch gern Bilder für die Datenbank entgegen (müssen frei von Rechten Dritter sein), falls du im Forum angemeldet bist, bitte Nickname nennen oder URL für Credits (falls gewünscht)!
Es hilft sogar auf den Link zu klicken – wenn es von dieser Site kommt und du DANN etwas dort kaufst hilft das dieser Site!
Booking Moogulator Musikprojekte
–> Moogulator.com ..
Social Web
Moogulator as an artist – als Musiker:
Artist Page (no synth talk)

private FB page – atm not available since they don't allow my real name: 7/2015)
_
disclaimer / nutzungsbedingungen
no free use of work & copy things words/pics/audio/videos as they are. if you feel like quoting, blogging etc – just add a llink back to this site – no commercial free use. consider donations… keine freie Nutzung der Inhalte, wenn du etwas bei dir bloggen willst, dann linke bitte hier her zurück. kein kommerzielle nutzung! –> nutzungsbedingungen – copyright DIESE SITE VERWENDET
• COOKIES:  – THIS SITE IS USING COOKIES – Diese Site verwendet Cookies: info dazu.
Keine Abmahnung ohne vorherigen Kontakt! 
Sollte ein Inhalt oder  Gestaltung einzelner Seiten oder Teile dieser Site und Forum/Wiki  Rechte Dritter oder gesetzliche Bestimmungen verletzen oder anderweitig in irgendeiner Form  Probleme , so bitte ich unter Berufung  auf § 8 Abs. 4 (Unlauterer Wettbewerbsgesetzgebung und alle anderen ebenfalls), um eine angemessene, ausreichend erläuternde und schnelle Nachricht ohne Kostennote. Man kann über alles VORHER sprechen, insbesondere im Forum!
_  maschinensound: – electronic disease – human deadline (label 1985-1995) – synthesizer-magazin more about my musical work -> MOOGULATOR _________________
wegen absurdem Telemediengesetzlage der Zwangsschawall gegen Abmahnungen und arbeitslose Anwälte
Datenschutz Ich, (Mic "Moogulator" Irmer, Anschrift siehe oben) nehme den Schutz Ihrer persönlichen Daten sehr ernst und halte uns strikt an die Regeln der Datenschutzgesetze. Personenbezogene Daten werden auf dieser Webseite nur im technisch notwendigen Umfang erhoben. In keinem Fall werden die erhobenen Daten verkauft oder aus anderen Gründen an Dritte weitergegeben. Die nachfolgende Erklärung gibt Ihnen einen Überblick darüber, wie wir diesen Schutz gewährleisten und welche Art von Daten zu welchem Zweck erhoben werden.
Datenverarbeitung auf dieser Internetseite
(Moogulator Netzwerk) erhebt und speichert automatisch in ihren Server Log Files Informationen, die Ihr Browser an uns übermittelt. Dies sind:
Browsertyp/ -version
verwendetes Betriebssystem
Referrer URL (die zuvor besuchte Seite)
Hostname des zugreifenden Rechners (IP Adresse)
Uhrzeit der Serveranfrage.
Diese Daten sind für (Moogulator) nicht bestimmten Personen zuordenbar. Eine Zusammenführung dieser Daten mit anderen Datenquellen wird nicht vorgenommen, die Daten werden zudem nach einer statistischen Auswertung gelöscht.
Die Internetseiten verwenden an mehreren Stellen so genannte Cookies. Sie dienen dazu, unser Angebot nutzerfreundlicher, effektiver und sicherer zu machen. Cookies sind kleine Textdateien, die auf Ihrem Rechner abgelegt werden und die Ihr Browser speichert. Die meisten der von uns verwendeten Cookies sind so genannte "Session-Cookies". Sie werden nach Ende Ihres Besuchs automatisch gelöscht. Cookies richten auf Ihrem Rechner keinen Schaden an und enthalten keine Viren.
Wenn Sie den auf der Webseite angebotenen Newsletter empfangen möchten, benötigen wir von Ihnen eine valide Email-Adresse sowie Informationen, die und die Überprüfung gestatten, dass Sie der Inhaber der angegebenen Email-Adresse sind bzw. deren Inhaber mit dem Empfang des Newsletters einverstanden ist. Weitere Daten werden nicht erhoben. Ihre Einwilligung zur Speicherung der Daten, der Email-Adresse sowie deren Nutzung zum Versand des Newsletters können Sie jederzeit widerrufen.
Sie haben jederzeit das Recht auf Auskunft über die bezüglich Ihrer Person gespeicherten Daten, deren Herkunft und Empfänger sowie den Zweck der Datenverarbeitung. Auskunft über die gespeicherten Daten gibt der Datenschutzbeauftragte (der Moogulator, aka siehe oben).
Ihr Vertrauen ist mir wichtig. Daher möchte ich Ihnen jederzeit Rede und Antwort bezüglich der Verarbeitung Ihrer personenbezogenen Daten stehen. Wenn Sie Fragen haben, die Ihnen diese Datenschutzerklärung nicht beantworten konnte oder wenn Sie zu einem Punkt vertiefte Informationen wünschen, wenden Sie sich bitte jederzeit an den Datenschutzbeauftragten (der Moogulator, siehe oben!!).   DISCLAIMER: it is not allowed to steal mp3, audio files, graphics or texts or any info. especially for ebay (and other sales or commercial purpose). — COPYRIGHT SYNTH DATABASE: its not allowed to use info / images /audio for ANY sites without backlink and credit – you MUST give the link to exactly get to the original! if you like to have some info please set a link on moogulator.com or any moogulator-network site.. any info, audio, music, graphics, pictures or infos not linking to the original source with comment "quoted from moogulator.com network" is simply stolen and a violation of the copyright and will automatically cost 1500€. I normally do not say no if you link to the source and ask! without it is always NO!! – — if you do not ask it is 1000€ to pay within 7 days and you agree that my work is worth asking. commercal use is 1500€ since you get money for it and give a damn on the work of others plus extra depending on the surplus you had.. since I have to work hard to get all those infos, pics and audio together.. feel free to add more to help me, this site is not sponsored by someone exept myself and I have to work a lot to keep this site up! btw: the commercial copyright removers will pay 5000€. since this is no less than stealing things with some criminal energy.. this is no joke. there is only one thing I do not like: stealing without asking and no link back.. all info, images etc are copyright by mic irmer = moogulator. –you can read everything here, if you steal it you need (it least no less than) to link to the source – Note: Because Google uses DoubleClick ad serving technology, cookies placed by Google for behavioral advertising, including the opt out cookie, will appear as DoubleClick cookies – Try to get the server bill paid using this.
---
HAFTUNG UND NUTZUNGSBEDINGUNGEN – Datenbank: Bitte immer zuruecklinken, wenn sequencer.de-Content verwendet wird – besonders Kommerzielle sind mit einem Honorar von 500 Euro an Moogulator einverstanden, wenn sie es tun; gilt AUCH fuer Ebayanzeigen! Regel: kein klickbarer Link? = 500 Euro an mich! Ansich reicht mir ein Link zu genau dem Content, den du entnimmst, auch wenn es ein wenig geändert wurde! (D) du kannst alles lesen und ansehen, wenn du es klaust geht das NICHT ohne (mindestens) einen fairen hinweis und link zu dieser site. every stolen picture is 50€ cash, removing the copyright is 1000€ each! no link back and modified picture 1500€Keine unerlaubten Kopien von Grafik, Fotos, Sounds, Texten, Ideen, etc. auch wenn es hier im Netz ist, anfragen: mail – mehr dazu.. ungefragtes klauen zB für ebay (kommerziell) wird als angriff und diebstahl gesehen! denn wenn ihr geld mit meinen bildern,audios und infos macht ist das einfach nicht fair. ich muss ja meine private krankenversicherung , miete und co auch bezahlen.. no copys of any work of this site especially for ebay sales exept if you like to kill this site and violate the copyrights.. copies with no links to moogulator.com / sequencer.de will be seen as "stolen".HAFTUNG FORUM UND COMMENTS:ich hafte NICHT für die Kommentare und Postings im Forum, wenn also jemand Hobbyanwalt ist: erstmal anmailen , wenn das was stört BEVOR angezeigt wird – ich wette das kann man auch so regeln, wenn nicht unterstelle ich einfach geldgier!! ich bin eh nicht reich und es steckt hier nichts weiter hinter als meine private site.. wenn es probleme jedweder art geben, solltest du mir eine mail schreiben: Kontaktda meine site keine besondere bedeutung hat in funk, fernsehen und selbstfeiererorden gehe ich davon aus, das du jeden kommentar im forum oder hier entsprechend bewertest. keine relevanz im sinne presserecht und co..falls du dennoch bock auf anklage haben solltest: ich hab keine kohle, bei mir gibts nix zu holen und nen guten Anwalt hab ich notfalls auch. Der schlechte Mensch wärst aber dann DU!Achja: Du klaust doch nicht infos, sites oder bilder oder schnipselst die nett zurecht,damit es keiner mehr merkt, nicht? und bei ebay speziell nutzt du meine bilder auch nicht, denn das ist ja kommerziell.. wenn du nen synth verkaufen willst, poste das lieber im forum , das kostet nämlich nichts und du sparst dir den monopolisten..MEIST DARFST DU VIELES HIER NUTZEN, SOLANG DU IMMER DIE QUELLE NENNST UND EINEN LINK SETZT, BEI BILDERN MUSS DAS SEQUENCER.DE LOGO ERHALTEN BLEIBEN, BEI MUSIK UND SOUNDS MUSS IMMER KLAR ERKENNBAR DRANSTEHEN WO ES HERKOMMT.. (Moogulator.com) .. ohne Fragen geht aber nix! KOMMERZIELLES IST NUR GEGEN BETEILLIGUNG MACHBAR, WEIL ICH HIERMIT ARBEIT HAB UND DU GELD VERDIENST (ebay und co zB).. DAS GEHT NICHT MIT MEINEN INFOS ODER BILDERN. DA MUSST DU FRAGEN UND EINEN LINK MUSST DU SETZEN, SONST WIRD DIE ANTWORT IMMER NEIN SEIN. GILT AUCH FÜR SOUNDS UND SONGS, DIE BRAUCHEN EXTRA-JA! OHNE LINK UND NAMENSNENNUNG DES ORIGINALs GEHT NATÜRLICH GARNICHITS!! WERS NICHT MACHT WIRD MIT KOSTEN VON MIND. 1000€ ZU RECHNEN HABEN!! Ach ja: Google nutzt DoubleClick ad serving Technologie, cookies werden von Google für "behavioral advertising" verwendet, dazu gibt es auch ein opt out cookie, welches als DoubleClick cookie/s auftaucht. Hilft beim finanzieren des Servers, teilweise. Den Rest zahl ich. viel spass also bei den sites.. DATENSCHUTZ bitte Datenschutz Info unter Kontakt oder hier lesen (Link).. und JUGENDSCHUTZBEAUTRAGTER dieser Site ist zur großen Überraschung auch: Moogulator (Kontakt siehe oben), wie für alles andere auch. Aus formalen Gründen dürfen die Inhalte der Site & Forum nicht mehr gelesen werden, wenn du unter 18 bist, egal ob es sich um ein Bild eines Synthesizers oder eine Diskussion dazu handelt, denn ich habe keine Lust auf Ärger und deshalb werden sämtliche Inhalte hier als "ab 18" deklariert. Es ist nicht klar, ob "Kinder" irgendwann auch durch andere Gruppen von Menschen erweitert werden. Ich mache ja jeden Blödsinn mit. Also, diese Site ist ab 1.1.2011 Jugendgefährdend und damit Basta.Alles andere ist mir zu umständlich oder technisch nicht machbar. Also um Buddhas Willen bitte hier nichts lesen! Übrigens wurden in keinem der gezeigten Synthesizer Bomben versteckt, weshalb ich auch der Religions- und Terrorgefahrbeauftragte bin. uuund… ja, das chaos ist gewollt! (C) moogulator – no copies of any info, graphics or music, samples – please link back to this site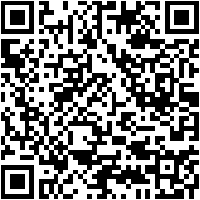 Statistik / Stats – Media Daten "sequencer.de"
Monats-Statistik für Juni 2012
Summe der Anfragen
13247317
Summe der Dateien
11145099
Summe Seiten
4328372
Summe Besuche
405185
Summe in kb
550017525
Summe der unterschiedlichen Rechner (IP-Adressen)
147244
Summe der unterschiedlichen URLs
12182
Summe der unterschiedlichen Verweise
10597
Summe der unterschiedlichen Benutzer
1
Summe der unterschiedlichen Anwenderprogramme
12046

.

Schnitt
Maximum
Anfragen pro Stunde
18399
41239
Anfragen pro Tag
441577
570678
Dateien pro Tag
371503
487794
Seiten pro Tag
144279
203646
Rechner (IP-Adressen) pro Tag
4908
10069
Besuche pro Tag
13506
16779
kb pro Tag
18333918
32416604
 –
 –