Bassline Analog Synthesizer + TR sequencer
SPECS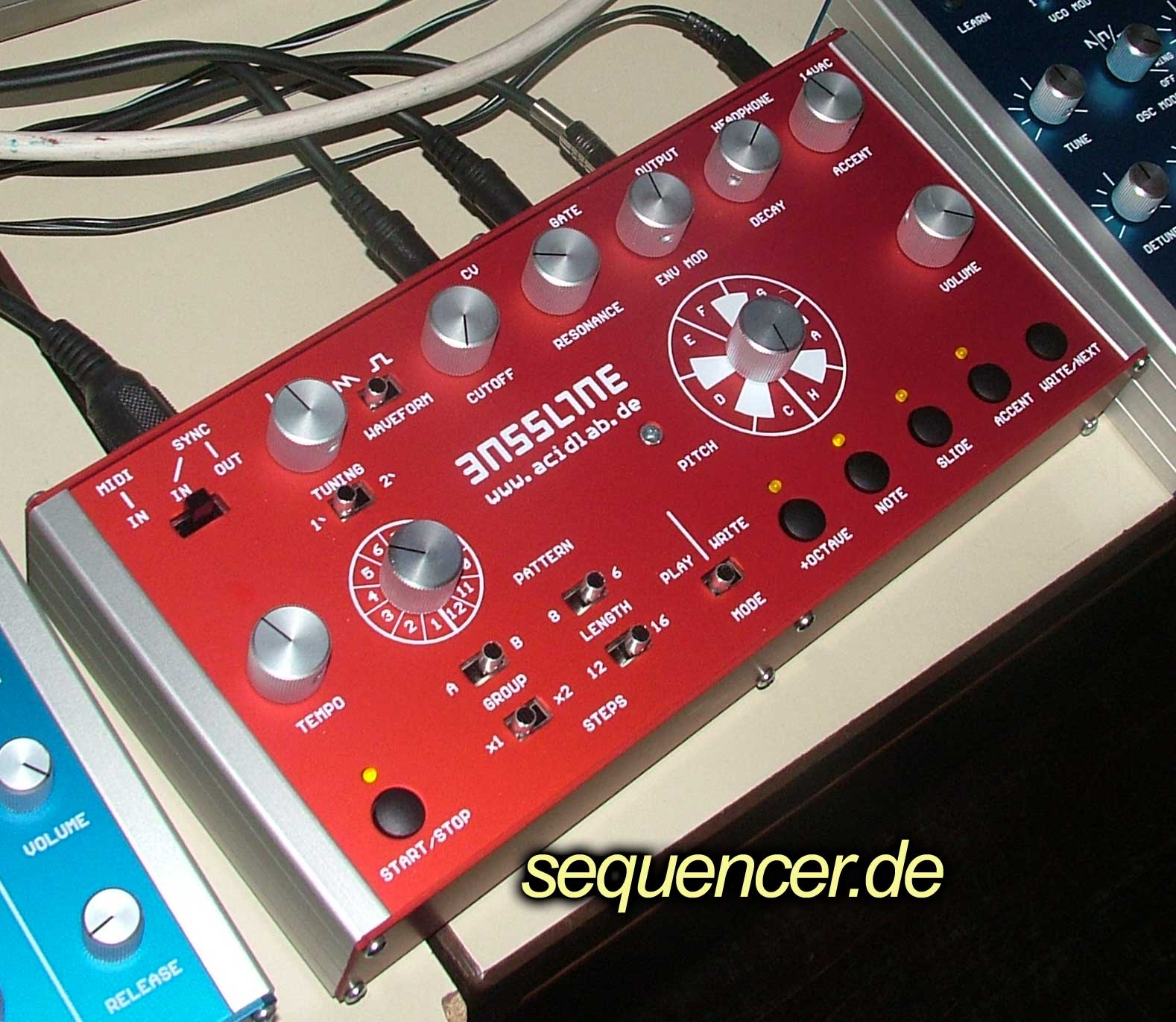 tb303..
click image to enlarge - Bild klicken zum vergroessern
other ACIDLAB gear..


ABOUT Not a bad clone of the tb303 with sequencer.

Check the newer Version listed here as Bassline 2 / Mk2, the Sequencer on this version was a bit simpler and less live-able than the "Bassline 2" one.
ABOUT Nicht der erste Clone, aber mit Sequencer, denn ohne den ist eine 303 keine 303. Der Sound ist garnicht so schlecht getroffen.

Kleine erste Version, später gab es einen verbesserten Sequencer! (Hier als Mk2 / Bassline 2 geführt).
ABOUT
DETAILS aciiiiid! Sync via MIDI & Roland DIN, MIDI is for sync'ing - not for notes or controllers.
DETAILS nunja, eine 303, Aciiiid! Sync via MIDI & Roland DIN - Nur für Sync, nicht für Noten oder Controller.
DETAILS
SOUND bass and sequencer-lines, guess what? Aciiiid!
SOUND bass und sequencer-lines, Aciiiiid
SOUND
VERSION dicontinued "small" version, there are some more bigger ones now. The Sequencer has improved in the newer one!
VERSION größere Version und neuere Version gibt es (besserer Sequencer), die alte Bassline ist ausverkauft.
VERSION