Bassline 2, Bassline Mk 2 Analog Synthesizer + TR sequencer
Acidlab
Bassline2/BasslineMk2
SPECS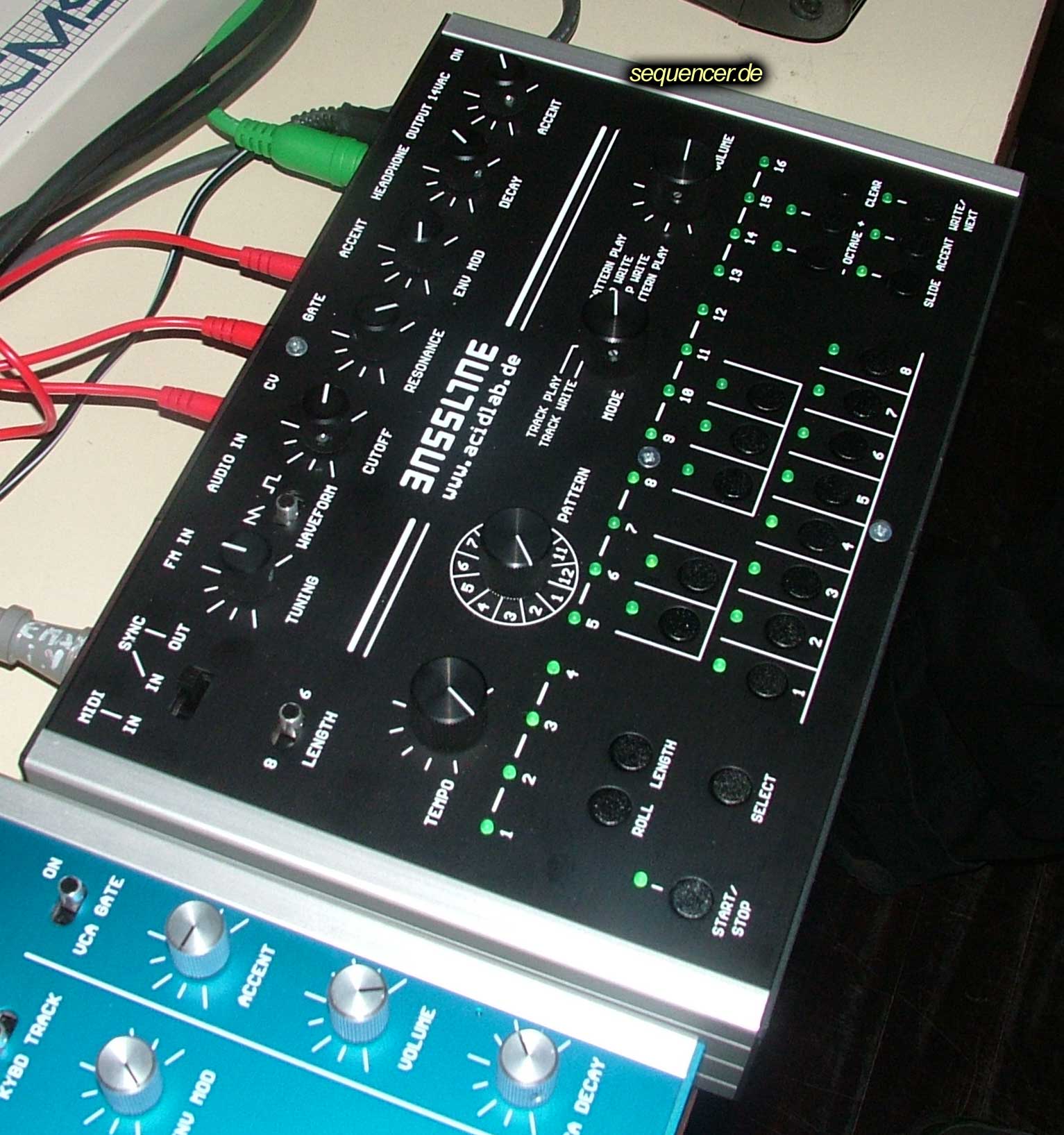 Bassline - the newer one with better Sequencer
click image to enlarge - Bild klicken zum vergroessern
other ACIDLAB gear..


ABOUT Improved and more liveable Sequencer copmpared to the old Bassline.

Not a bad clone of the tb303 with sequencer.
ABOUT Wie erste Bassline, jedoch mit verbessertem Sequencer, livetauglicher.

Nicht der erste Clone, aber mit Sequencer, denn ohne den ist eine 303 keine 303. Der Sound ist garnicht so schlecht getroffen.

ABOUT
DETAILS aciiiiid! Sync via MIDI & Roland DIN, MIDI is for sync'ing - not for notes or controllers. the sequencer is much improved compared to the old one for live realtime edits and recordings.
DETAILS nunja, eine 303, Aciiiid! Sync via MIDI & Roland DIN - Nur für Sync, nicht für Noten oder Controller. Der Sequencer erlaubt eine Art Realtime-Spiel - Ziemlich einfach und intuitiv.
DETAILS
SOUND bass and sequencer-lines, guess what? Aciiiid!
SOUND bass und sequencer-lines, Aciiiiid
SOUND
VERSION dicontinued "newer/better" version, there was a smaller one in 2005.
VERSION größere Version und neuere Version, die alte Bassline ist ausverkauft und hatte einen einfacheren Sequencer.
VERSION