Bombass Analog Synthesizer
SPECS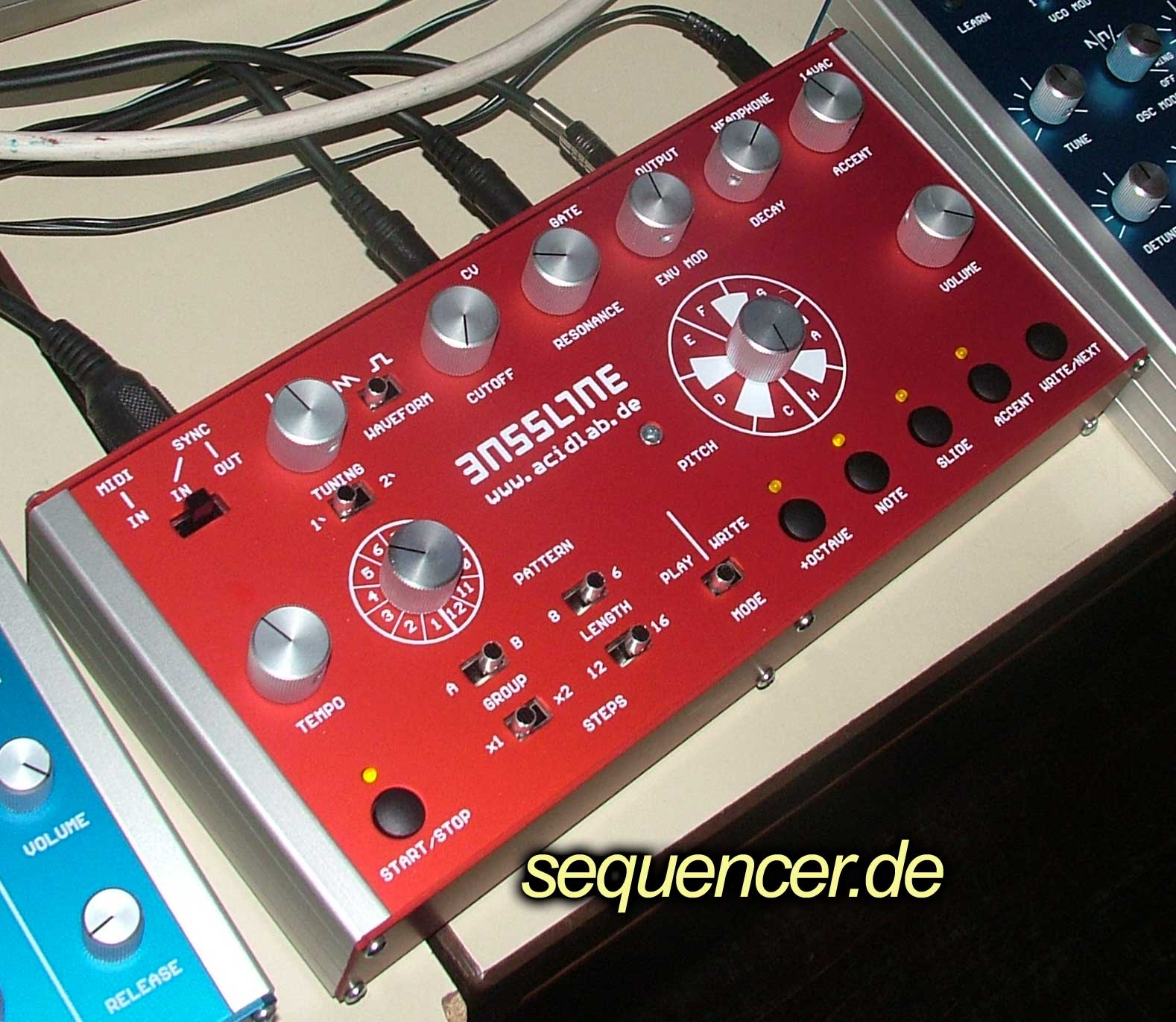 Bombass
click image to enlarge - Bild klicken zum vergroessern
other ACIDLAB gear..


ABOUT more complex version of the bassline without sequencer.
ABOUT Aufwendigerer Bassline-Synth als Zusatz für die "Bassline".
ABOUT
DETAILS LFO Waves are chosen at the destination to get different rhythmical modulations like on the Yamaha CS Series synths. Filter FM, Dynamics (Velocity) via Accent input from Sequencer - 2 states/steps.
DETAILS LFO-Konzept ein bisschen wie bei Yamahas CS Serie: Man wählt Wellenform am Ziel aus. Filter FM und Dynamik über Accent (also 2 Stufen).
DETAILS
SOUND bass and sequencer-lines, guess what? Aciiiid!
SOUND bass und sequencer-lines, Aciiiiid
SOUND
VERSION the real bassline synth without sequencer, there are tb303 sequencers available also.
VERSION größere Version der Bassline, aber ohne
Sequencer. Es gibt natürlich vorallem die tb303-Sequencer Bassline dazu..
VERSION