MPX16 Sampler
SPECS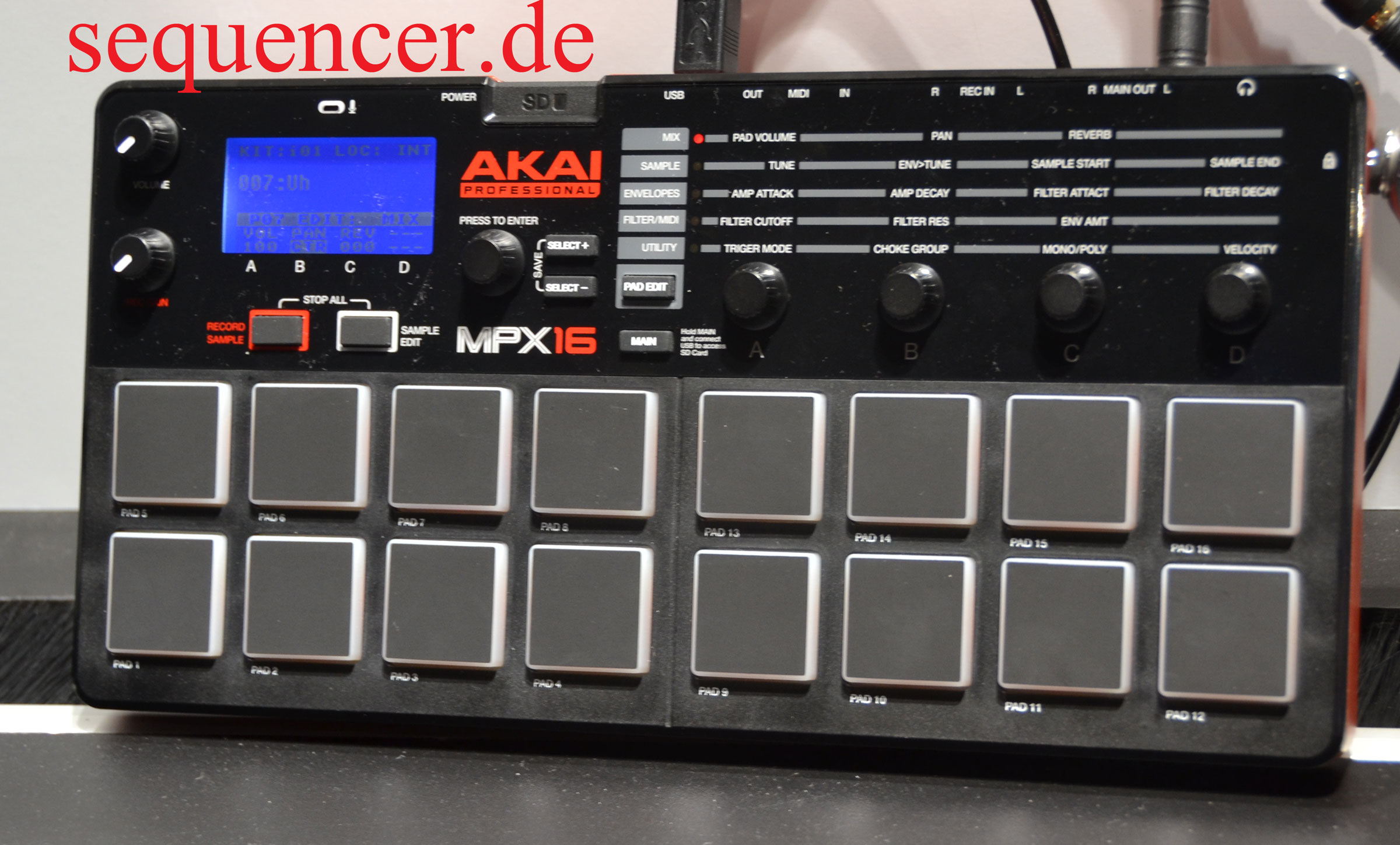 click image to enlarge - Bild klicken zum vergroessern
other AKAI gear..


ABOUT simple sampler with 16 dynamic pads - also a controller with MIDI and USB.

it's little little brother is the MPX8, the MPX16 has a 4 knob edit matrix.
ABOUT Ein sehr einfacher Sampler mit USB / MIDI in und out - Breakout Kabeln statt DIN-Buchsen.

Gegenüber dem MPX8 mit 16 Pads und einer kleinen Bedienmatrix mit 4 Knöpfen - dient auch als Controller
ABOUT
DETAILS there's even effects.
can play stereo samples

samples are being played and stored on SD cards

can be used as a pad controller as well.
DETAILS es gibt sogar Effekte (Hall)..
kann Stereosamples abspielen.

Die Samples werden auf SD Card gesichert und von da abgespielt.

Kann auch als Controller verwendet werden.

DETAILS
SOUND sample playback, play it directly - for radio shows or live performance with some samples needed or triggered via MIDI
SOUND sample playback, live abfeuern.
SOUND