Quadrasynth , QS, Qs Plus Digital Synthesizer
Alesis
Quadrasynth/QS/QsPlus
SPECS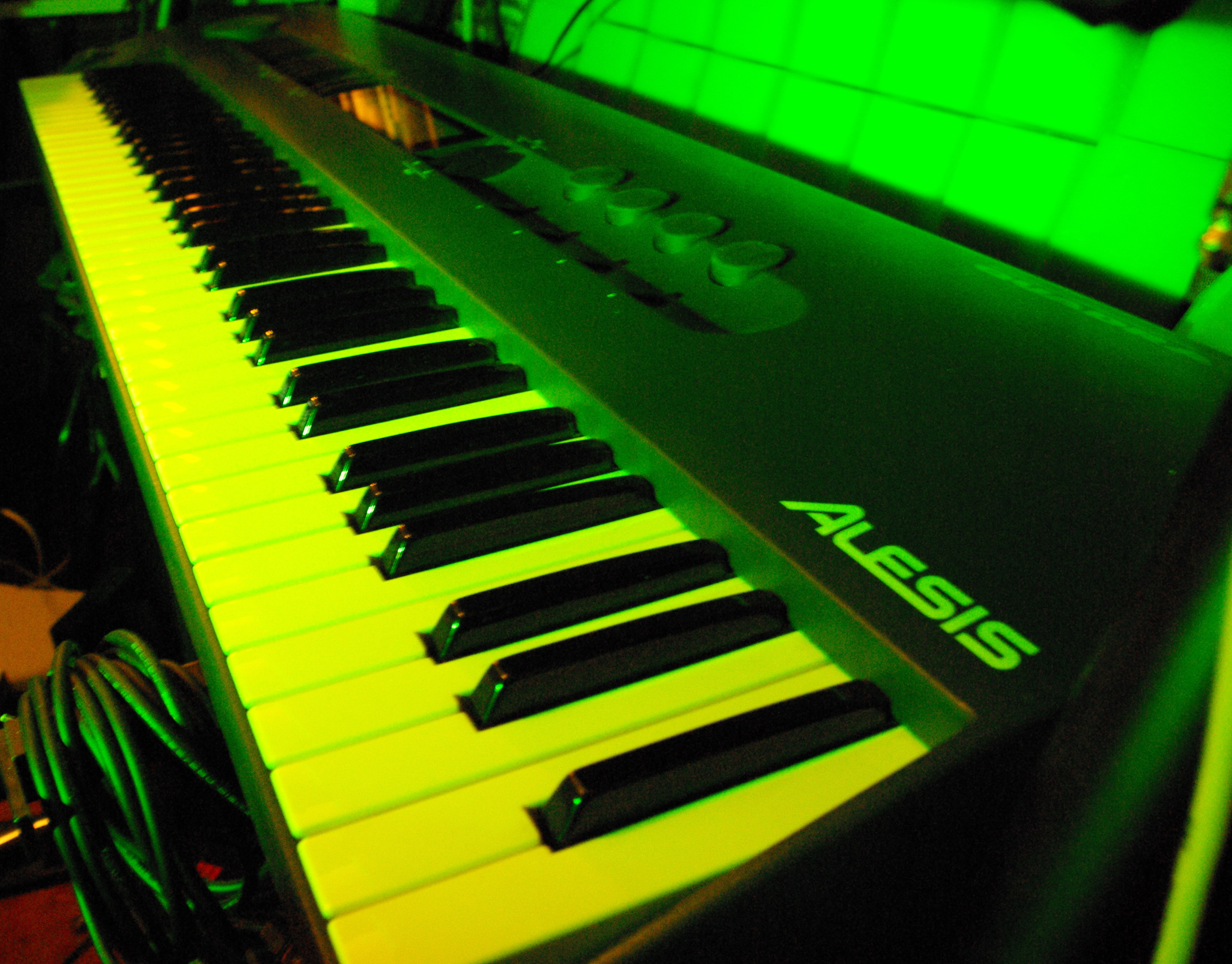 studio dreadful
click image to enlarge - Bild klicken zum vergroessern
other ALESIS gear..


ABOUT a simple Rompler without resonant filters. QS6: 8MB, QS7/8: 16MB rom.

weight 18 kilos, uses 48kHz Sampling (so quite a lot for it's time)
quality keyboard
ABOUT Ein Rompler ohne viel Schnörkel, leider auch ohne Resonanz--Filter.

18Kilo Gewicht, 48Khz Samples, 16 Bit
Hochwertige Tastatur
ABOUT
DETAILS no resonance,

QS6: 8MB, QS7/8: 16MB rom.
QS: 16 MB, QS Plus: 24 MB Sample ROM

4 layers. 10point- tracking generator per layer

4x fx
DETAILS keine Resonanz beim Filter.

QS: 16MB, QS Plus 24MB.
QS6: 8MB, QS7/8: 16MB sample rom.

4fach Layer, 10fach tracking generator für jeden Layer!

4x effekte
DETAILS
SOUND bread and butter..
SOUND brot und butter..
SOUND
VERSION QS6: 61 - QS7: 76 - QS8: 88 keys, expandable ROM 32MB.

Original Series: QS: 16 MB, QS Plus 24 MB Rom Samples
VERSION QS6: 61 - QS7: 76 - QS8: 88 Tasten, erweiterbares ROM 32MB.

Urserie QS: 16 MB, QS Plus 24 MB Rom Samples
VERSION