Moodulator Analog Synthesizer
SPECS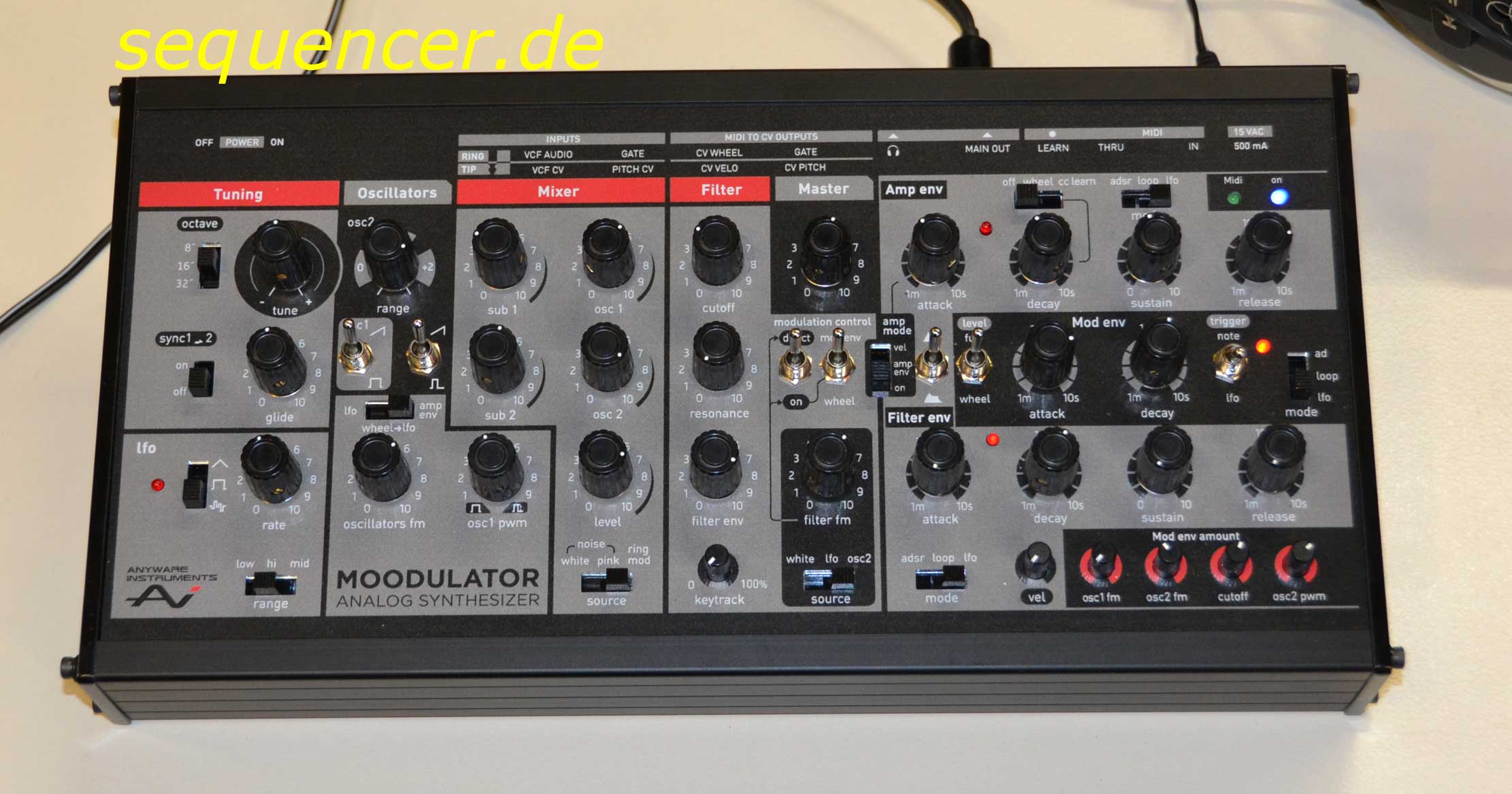 click image to enlarge - Bild klicken zum vergroessern
other ANYWARE gear..


ABOUT High Quality Analog Synthesizer with loopable envelopes.
ABOUT Hochwertiger Analogsynthesizer mit 3 Hüllkurven mit Loop-Funktion
ABOUT
DETAILS - LFO can trigger envelopes (each individually)
- ENVs can loop
- 3 speed switch for LFO
DETAILS - Wahlschalter für LFO, um den Regelbereich zu optimieren

- Loopbare Hüllkurven

- LFO kann Hüllkurven wahlweise triggern.
DETAILS
SOUND very percussive sounds, pads, leads, basses
SOUND sehr perkussive klänge, flächen, bässe.
SOUND
VERSION Billions of Versions made, more than 100 PCBs sold.
VERSION Viele Versionen, über 100 Platinen / Bausätze verkauft.
VERSION