Simplesizer Analog Synthesizer
SPECS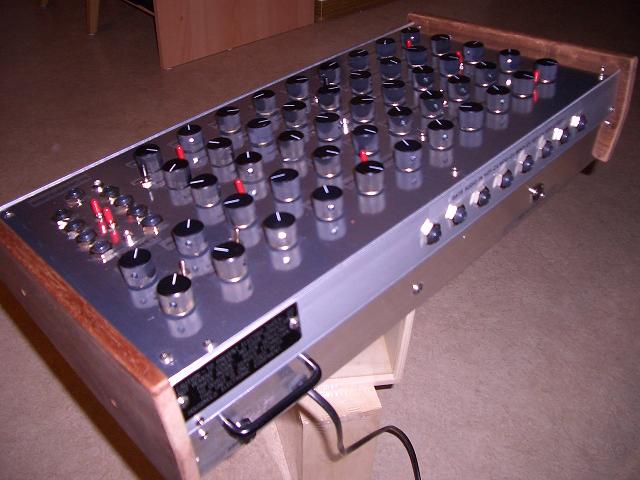 Kobayashis Sequencer.de-Forum Simplesizer
click image to enlarge - Bild klicken zum vergroessern
other ANYWARE gear..


ABOUT This little DIY Synth project was strictly DIY only, so there is no official design.
ABOUT Ein Selbstbauprojekt. Dieser DIY Synthesizer wurde ausschließlich als Bausatz angeboten und deshalb gibt es keinen der aussieht wie der andere.
ABOUT
DETAILS DIY
DETAILS DIY
DETAILS
SOUND very percussive sounds, pads, leads, basses
SOUND sehr perkussive klänge, flächen, bässe.
SOUND
VERSION Billions of Versions made, more than 100 PCBs sold.
VERSION Viele Versionen, über 100 Platinen / Bausätze verkauft.
VERSION