MD16 Drummachine/Module + real time sequencer
SPECS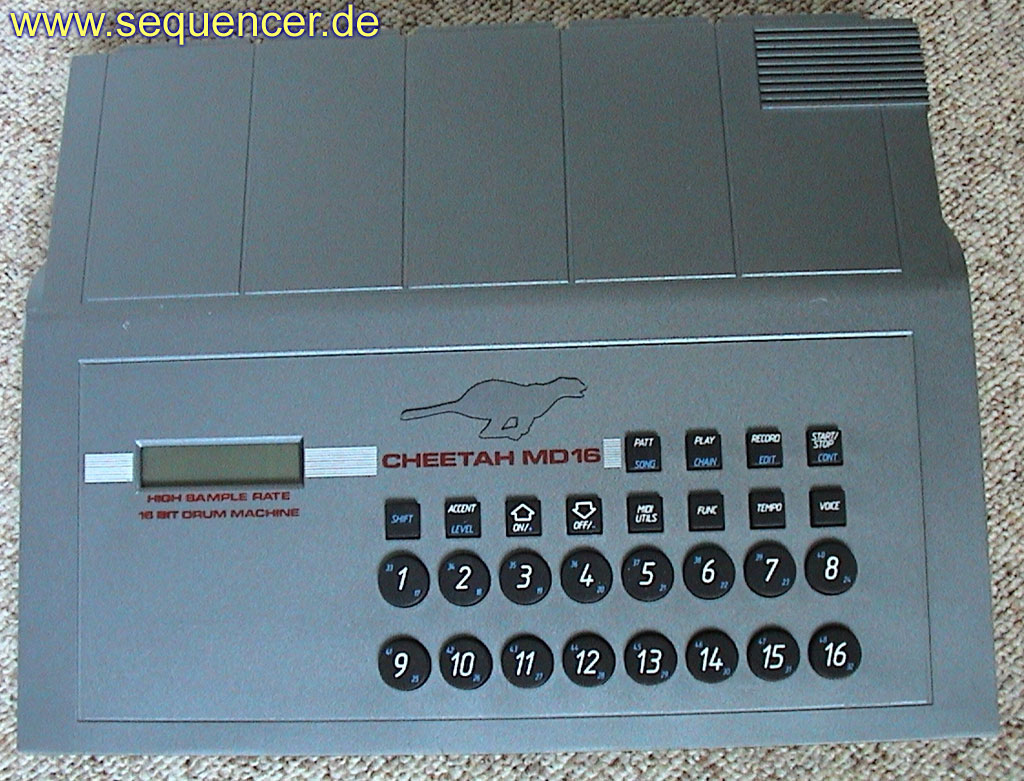 MD-16 pic thx Monolith / Oliver
(
link
)
click image to enlarge - Bild klicken zum vergroessern
other CHEETAH gear..


ABOUT very british exotic today drumcomputer from UK
ABOUT Ein Drumcomputer, der ein wenig seltsam ausssieht? was sagt uns das? ja! er ist british! und hat sogar 60KB Sample RAM
ABOUT
DETAILS midi, 16bit drum sounds, 41 sounds, 60KB of RAM to load sounds into, 41 sounds.
DETAILS midi, 16bit drum sounds, 41 sounds
DETAILS
SOUND drums
SOUND drums
SOUND