Bassman Hybrid Synthesizer + simple sequencer
SPECS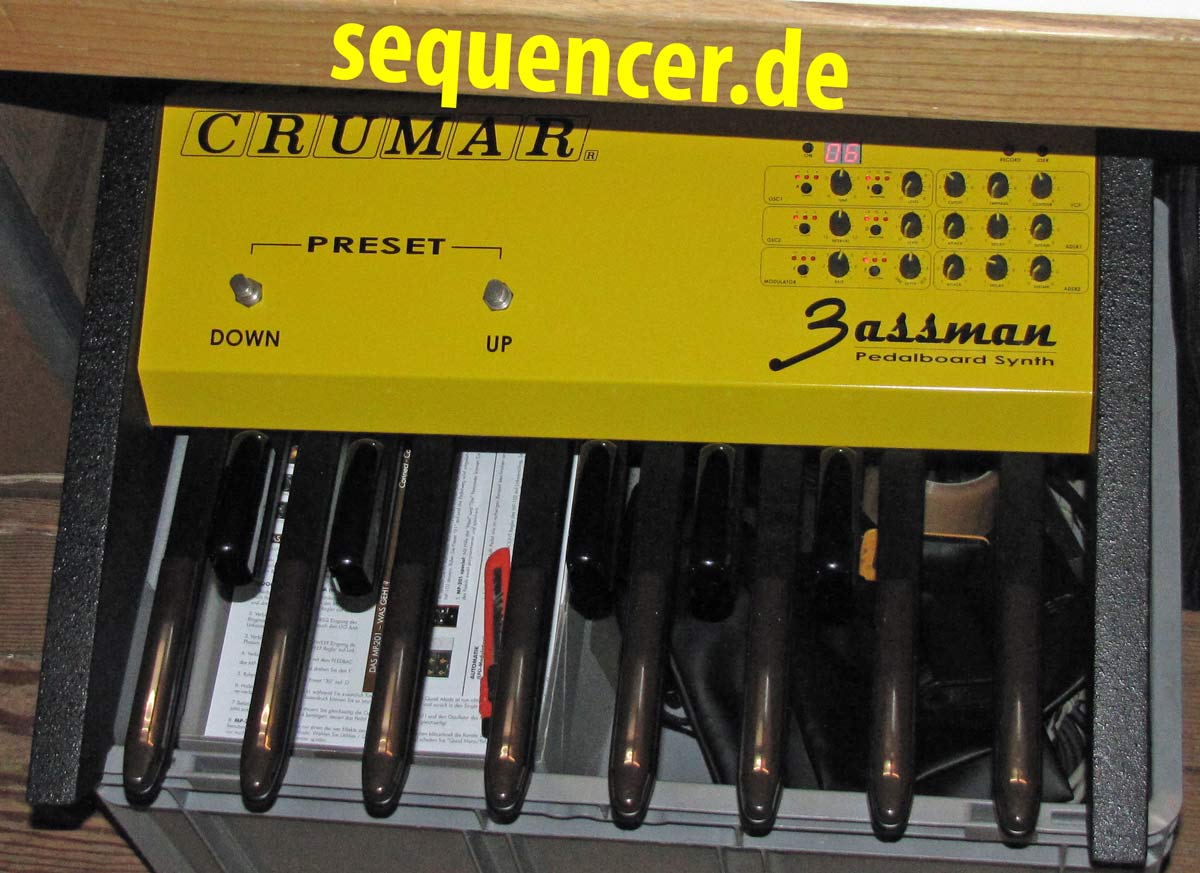 Crumar Bassman = MFB Synth Lite 2, but yellow
click image to enlarge - Bild klicken zum vergroessern
other CRUMAR gear..


ABOUT Crumar is back now, this is in fact the synth engine of the MFB Synth Lite 2 (same layout and sound) with pedals.
ABOUT Nach dem Kauf von Crumar wird die Marke nun wieder verwendet, dieses Basspedal arbeitet mit der Klangerzeugung des MFB Synth Lite 2 (gleiches Layout und Sound)
ABOUT
DETAILS lfo can work as short envelope, it's fast, btw app 50Hz, ringmod not bad for a synth of that size! ext. in. hidden subosc.
DETAILS LFOs können als Minihüllkurve genutzt werden, dazu ist der LFOs schnell (50Hz etwa), ringmodulator und für einen synthesizer dieser größe ist bemerkenswert, ext. eingang. zweiter versteckter LFO. versteckter subosc.
DETAILS
SOUND basses but not very percussive / clicking
SOUND bässe , nicht so sehr "klickendes"
SOUND
VERSION not from Crumar but from MFB: Synth Lite 2 as tiny desktop synth is much cheaper.
VERSION Nicht von Crumar, aber von MFB gibt es den MFB Synth Lite 2 mit identischer Klangerzeugung als kleines Desktopgerät für einen Bruchteil des Preises.
VERSION