Erebus Analog Synthesizer
SPECS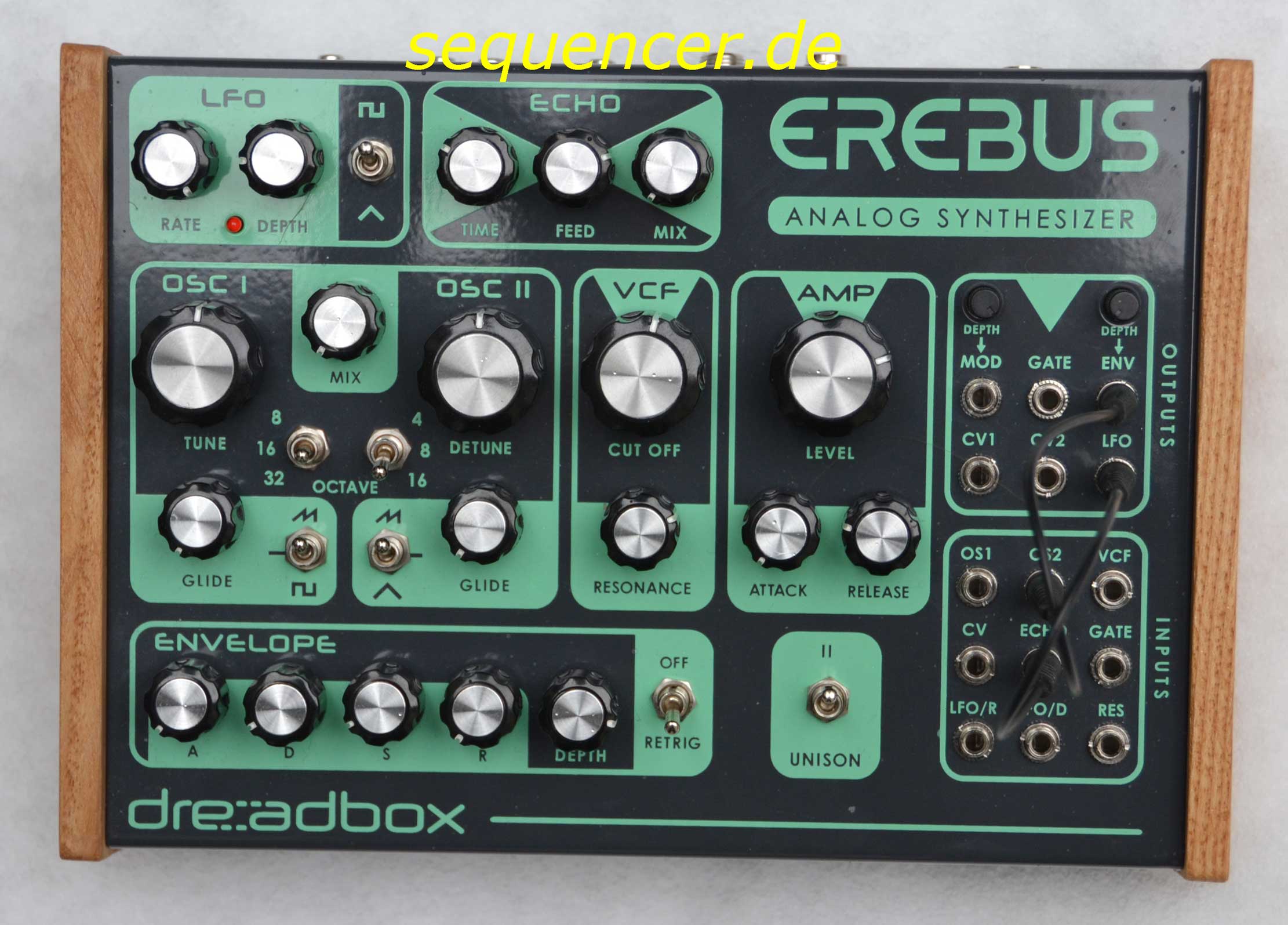 click image to enlarge - Bild klicken zum vergroessern
other DREADBOX gear..


ABOUT small duophonic synth with patch panel. and CV-able Echo (rate).

ABOUT Kleiner duophonischer Synthesizer
mit Patchfeld.

Und: Echo mit CV-Steuerung.

Test im SynMag #49
ABOUT
DETAILS VCOs can be controlled separately as well as the Echo rate.

so FM can be achieved via ext. modulation, because there's no VCO output.

good sound quality.
DETAILS VCOs können separat angesteuert werden, es lassen sich externe Module anbauen.

FM lässt sich so indirekt herstellen. Aber nur so, da die VCOs nicht herausgeführt sind.

Aber ein gut klingendes Gerät!
DETAILS
SOUND nice standard sounds and basses, good basic sound
SOUND Bässe und schöne Standards, guter Sound
SOUND