Murmux Semimodular Analog Synthesizer + simple sequencer
Dreadbox
MurmuxSemimodular
SPECS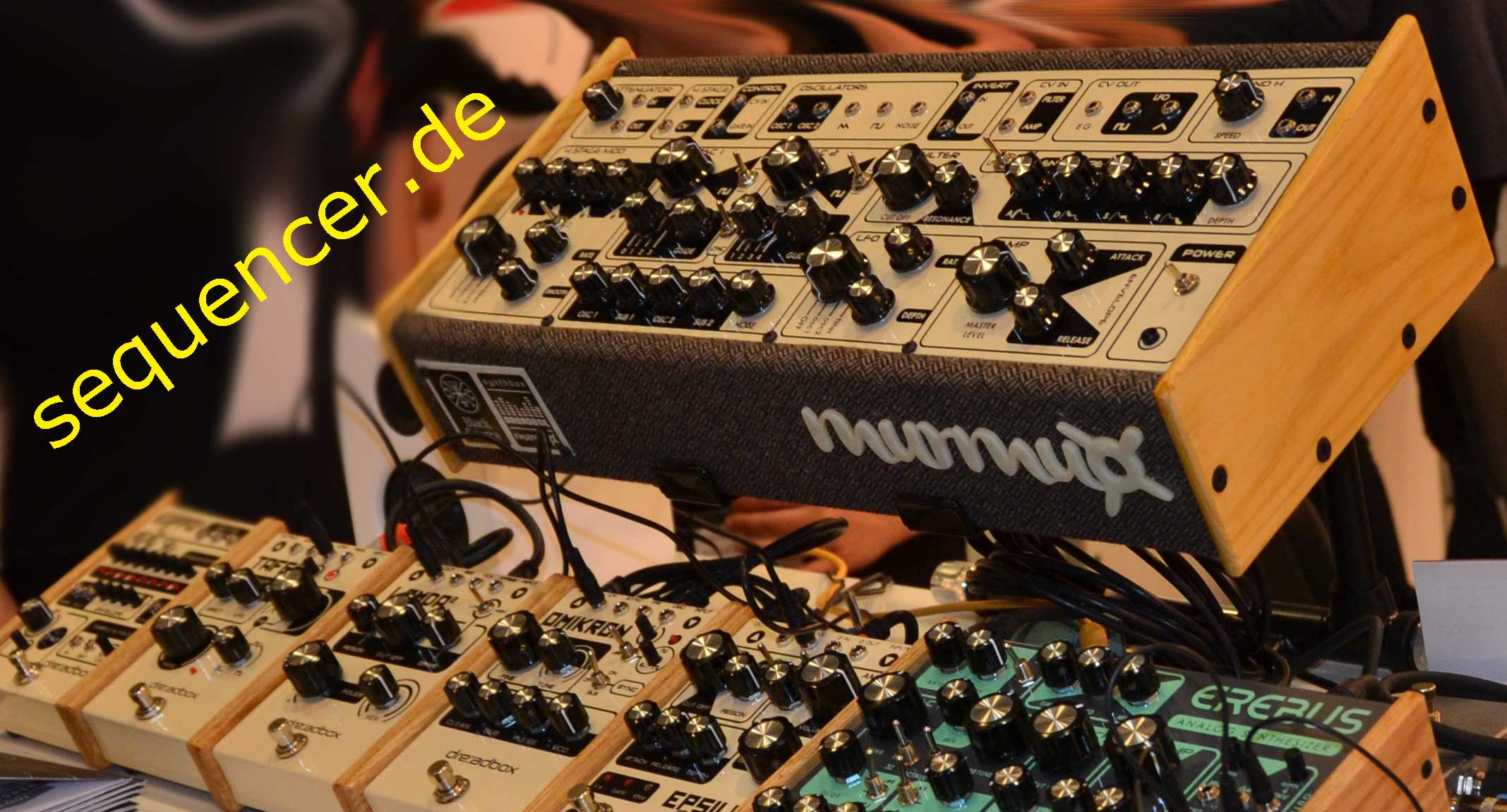 click image to enlarge - Bild klicken zum vergroessern
other DREADBOX gear..


ABOUT no, please do not confuse the Murmux Semimodular with the Murmux Initiate, which is 400€ less and sort of the beginners model.


ABOUT Trotz des fast gleichnamigen Murmux Initiate (für 600€ statt 1k€) ist der "normale" Murmux Semimodular deutlich aufwendiger.
ABOUT
DETAILS has sample & hold
and special 4 step sequencer "modulator"
DETAILS Hat Sample & Hold und
einen 4-Schritt Step-Sequencer "Modulator" genannt.
DETAILS
SOUND nice standard sounds and basses, good basic sound
SOUND Bässe und schöne Standards, guter Sound
SOUND