Modular Modular Synthesizer + analog step sequencer
SPECS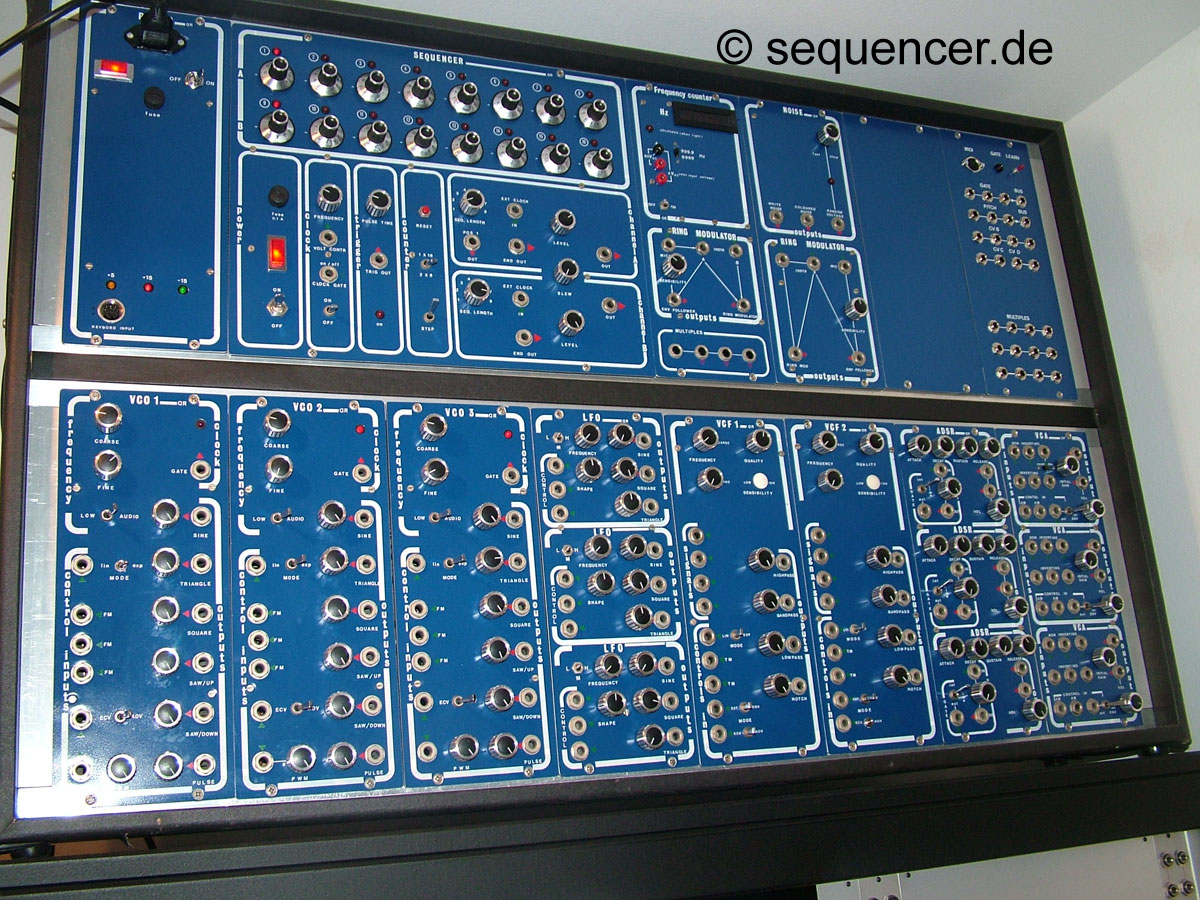 EEF Modular
click image to enlarge - Bild klicken zum vergroessern
other EEF gear..


ABOUT I do not know much about this system, even when it was made. EEF was formed by the DIY activist Eric. E. Feremans in Antwerp (Belgium) who was also part of ELK-Muziek (guy2d.com posted this info)

eight EEF Sequencers 16-4 were made - one of them being used by The Klinik (Dirk Ivens / Marc Verhaeghen)
ABOUT Das System wurde von Eric. E. Feremans und anderen gebaut, der in den 70er/80er Jahren ein DIY/Lern-System unter dem Namen ELK-Muziek baute (Antwerpen, Belgien), vielleicht also vergleichbar mit der "Formant-Szene"? (info von guy2d.com)
Offenbar hat diese studentische Gruppe nicht bis heute gehalten. Das wirkliche Baujahr ist wohl in den 80ern oder 70ern..

Der nur acht mal gebaute Sequencer EEF 16-4 wurde unter anderem von The Klinik benutzt.
ABOUT
DETAILS see image.. I can not tell more..
DETAILS siehe bild.. theo von www.Bluesynths.com hat mehr Info dazu...
DETAILS
SOUND modular!
SOUND modular
SOUND