EK22, EM22 Analog Synthesizer
SPECS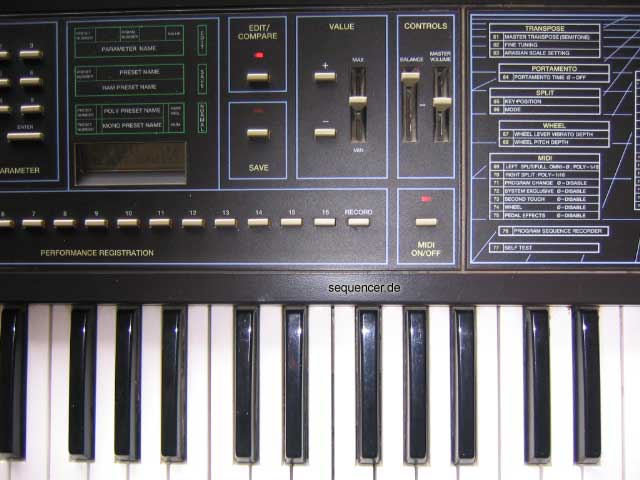 thx Marc Verhallen/A.Scholtes Elka EK-22
click image to enlarge - Bild klicken zum vergroessern
other ELKA gear..


ABOUT well, as always with italian synths: strange looking underrated synth, the EM22 is the expander version (no 19" but desktop)
ABOUT Optisch eher nicht so gelungener italienischer Analoger. Klanglich jedoch durchaus ,wie immer, unterschätzt.
ABOUT
DETAILS 6stage envelope, split mode
DETAILS 6stufige hülkurven, splitbar
DETAILS
SOUND analog stuff.
SOUND analoges..
SOUND
VERSION EM22: desktop module
VERSION EM22: desktop modul
VERSION