S3 Digital Synthesizer + workstation sequencer
SPECS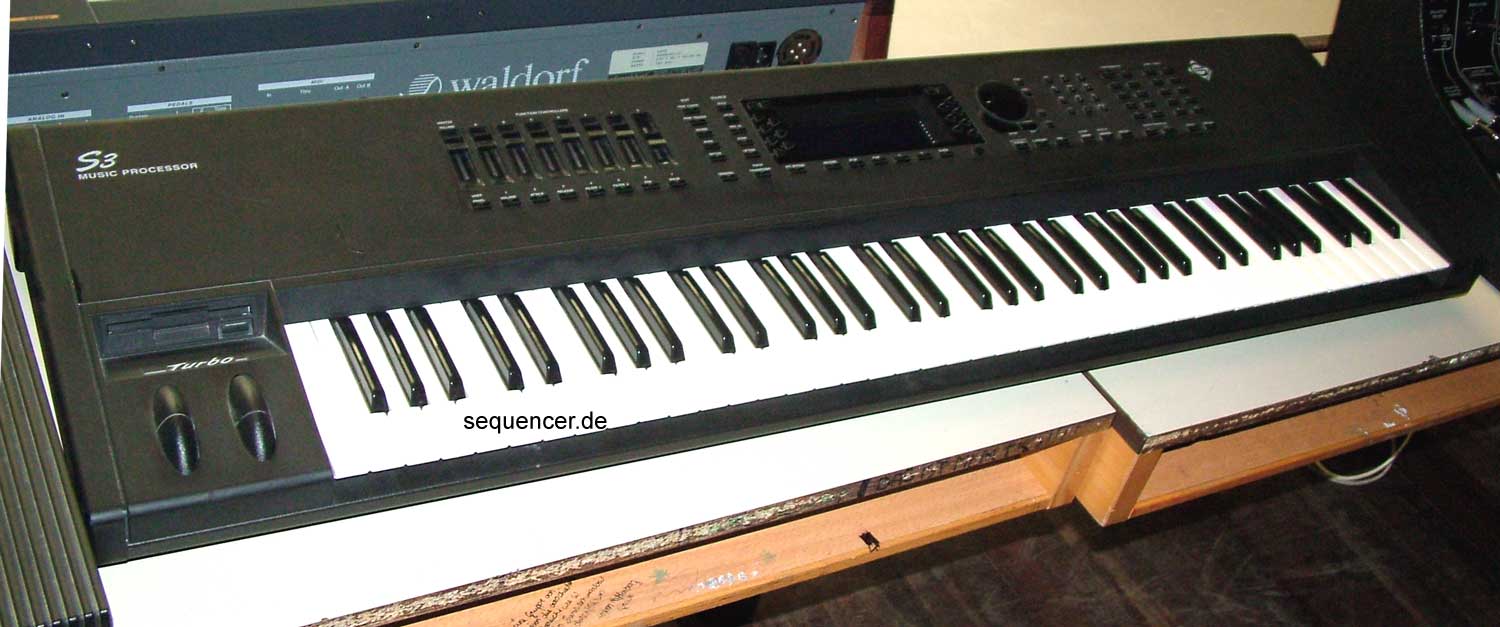 General Music S3
click image to enlarge - Bild klicken zum vergroessern
other GENERAL MUSIC gear..


ABOUT Rompler with a little RAM for own samples, quite a nice feature at that time!
ABOUT Rompler mit etwas RAM für eigene Samples
ABOUT
DETAILS Very complex Envelopes with 10 Segments. Env for Pitch, Filter (there are 2 Filters but one Env, Amp and Pan. Has 2 MIDI outs.
DETAILS Sehr komplexe Hüllkurven mit 10 Segmenten, 4 davon steuern Tonhöhen, Amp, Filter und Panorama. Hat 2 MIDI Outs.
DETAILS
SOUND bread and butter sounds but evolving complex ones because of the cool envelope 10 segments.
SOUND Brot und Butter aber mit komplexen Verläufen durch die aufwendigen Hüllkurven
SOUND