VCO3 Analog Synthesizer
SPECS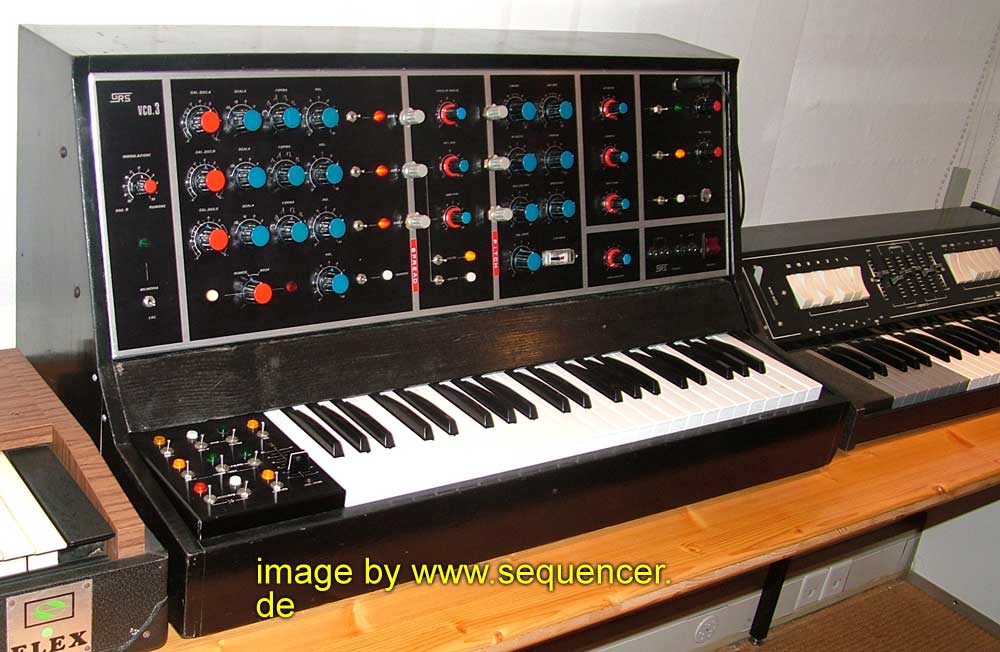 GRS VCO3
click image to enlarge - Bild klicken zum vergroessern
other GRS gear..


ABOUT GRS from italy created this minimoog clone
ABOUT GRS aus italien, brachte eine Art Minimoog-Clone heraus.. sehr ähnliche Features.
ABOUT
DETAILS The "VCO3" has 3 VCOs, the 3rd often works as LFO (LO setting) for modulation (moog modulars do not distinguish LFOs and VCOs), so it also works as FM source. btw: All OSCs have a LO setting. fast envelopes.
DETAILS Der "Mini"GRS hat 3 VCOs, einer davon kann als LFO dienen oder für FM genutzt werden. übrigens haben alle VCOs eine LO-Stellung .der bekannteste Trick ist sicher das Feedback des Ausgangssignals zurück in den Mixer um den Sound anzudicken. schnelle hüllkurven! Fußlagen 32 bis 2.
DETAILS
SOUND fat basses and leads, percussion
SOUND fette bässe und leads, perkussion
SOUND