XBase 888 Drummachine/Module + TR sequencer
SPECS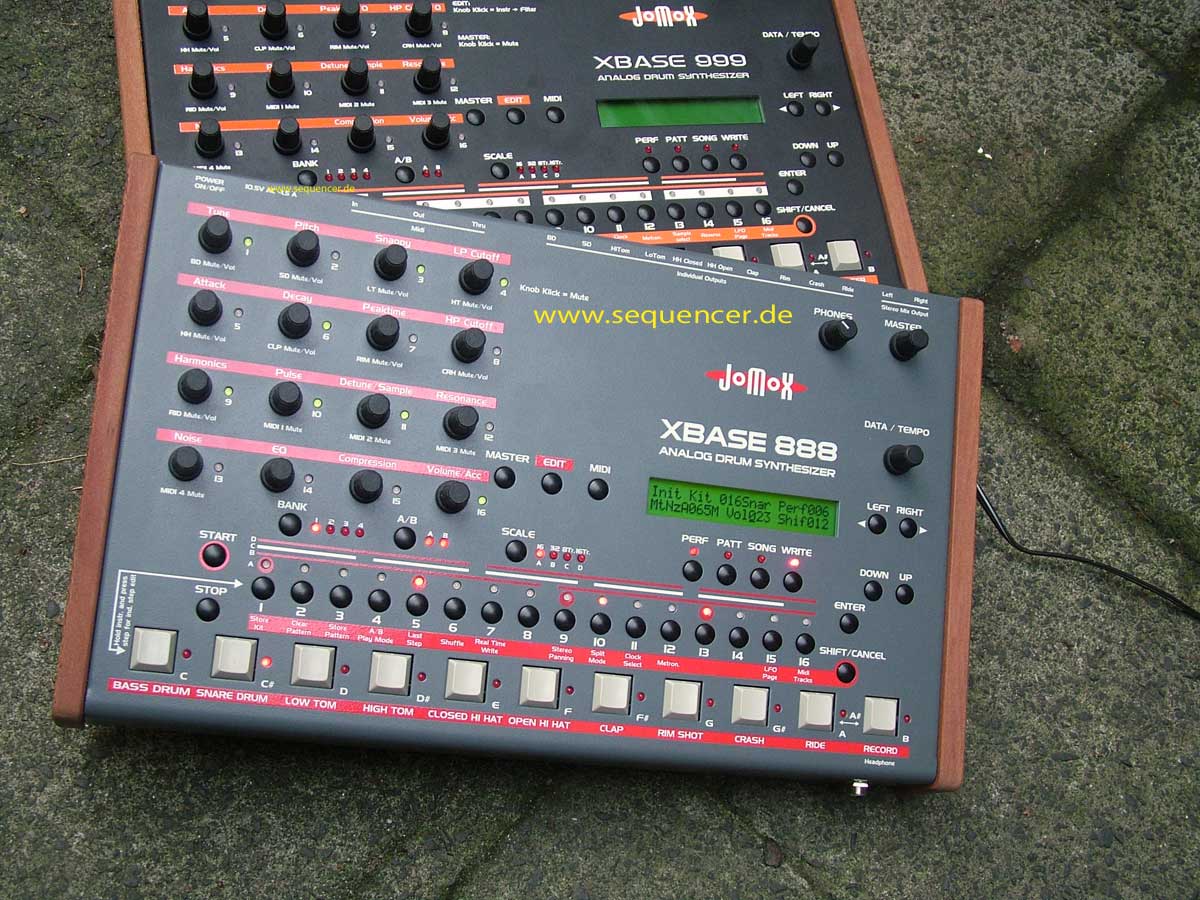 Jomox Xbase 888
click image to enlarge - Bild klicken zum vergroessern
other JOMOX gear..


ABOUT Much like the Xbase 999 but extended Snare perameters for metallic sounds
ABOUT Wie Xbase 999, ohne Filter aber mit erweiterten Parametern für Snare (Metallische Sounds)
ABOUT
DETAILS sample midi dump allows to import 32 samples per pad plus analogue sound with toms can be set per step and sound like lots of sound, even if you simply put a variation on each step..
DETAILS per midi dump einflößbare samples, 32 stück pro pad .. also . plus analoge klangerzeugung.. parameter können komplett pro step gespeichert werden und so aus einem sound viele variationen machen..
DETAILS
SOUND fat TR909-style techno drums (hard) analogue and flexible, very expanded Snare parameters exclusively in the 888
SOUND fette Techno Drums im Stile der Tr909, aber flexibler, besonders die Snare ist erweitert
SOUND
VERSION black 999 with ext.filter or white/beige 888 with expanded snare
VERSION beige 888 mit erweiterter Snare oder schwarz 999 mit ext. Filter (analog)
VERSION