R100, R50 Drummachine/Module + real time sequencer
SPECS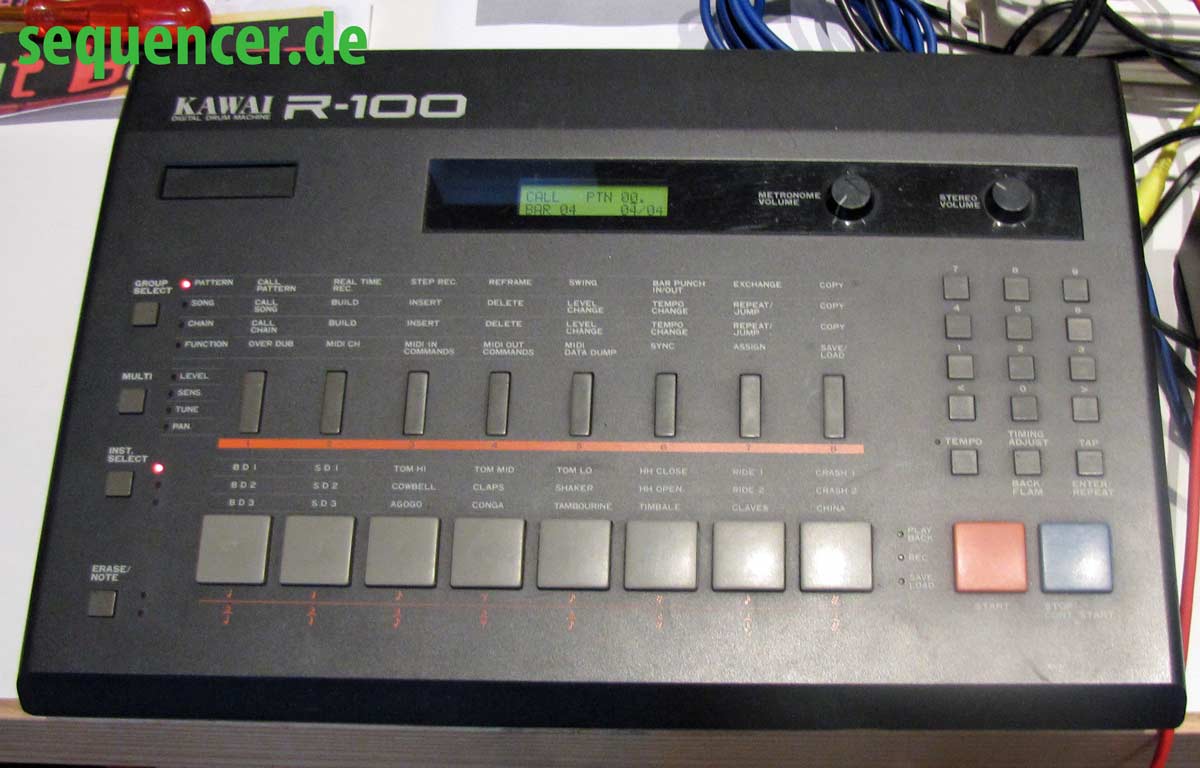 R50 = R100 except the pads & connectivity
click image to enlarge - Bild klicken zum vergroessern
other KAWAI gear..


ABOUT typical sample-based 24 sound drum machine with dynamic pads

the R50 has 10 pads without dynamics
ABOUT Typischer sample-basierter Drumcomputer mit 24 Sounds und dynamischen Pads.

R50 hat 10 nicht dynamische Pads
ABOUT
DETAILS 32kHz sample rate, 12 Bit, 24 Sounds and dynamic pads
DIN Sync, needs to be master clock, 48/24 ticks
8 ind. outs

Parameters: Panorama, Volume, Stimmung, Dynamics - was a lot those days
DETAILS 32kHz Sample Rate, 12 Bit, 24 Sounds und dynamische Pads
DIN Sync,48/24 ticks, muss Master sein
8 Einzelausgänge.

Einstellbar Panorama, Lautstärke, Stimmung, Dynamik - das war damals viel.
DETAILS
SOUND works nice with EBM/Electro kind of music of the mid 80's
SOUND standard mit durchaus Druck genug, passt durchaus zu EBM der 80er
SOUND
VERSION smaller Version R50 without dynamic Pads, less outputs, no DIN Sync, no MIDI Thru
VERSION kleine Version ohne dynamische Pads R50 und etwas weniger Anschlüssen (Ausgänge, kein Thru, kein DIN Sync)
VERSION