Donca Matic , Checkmate , Rockmate Drummachine/Module + simple sequencer
Korg
DoncaMatic/Checkmate/Rockmate
SPECS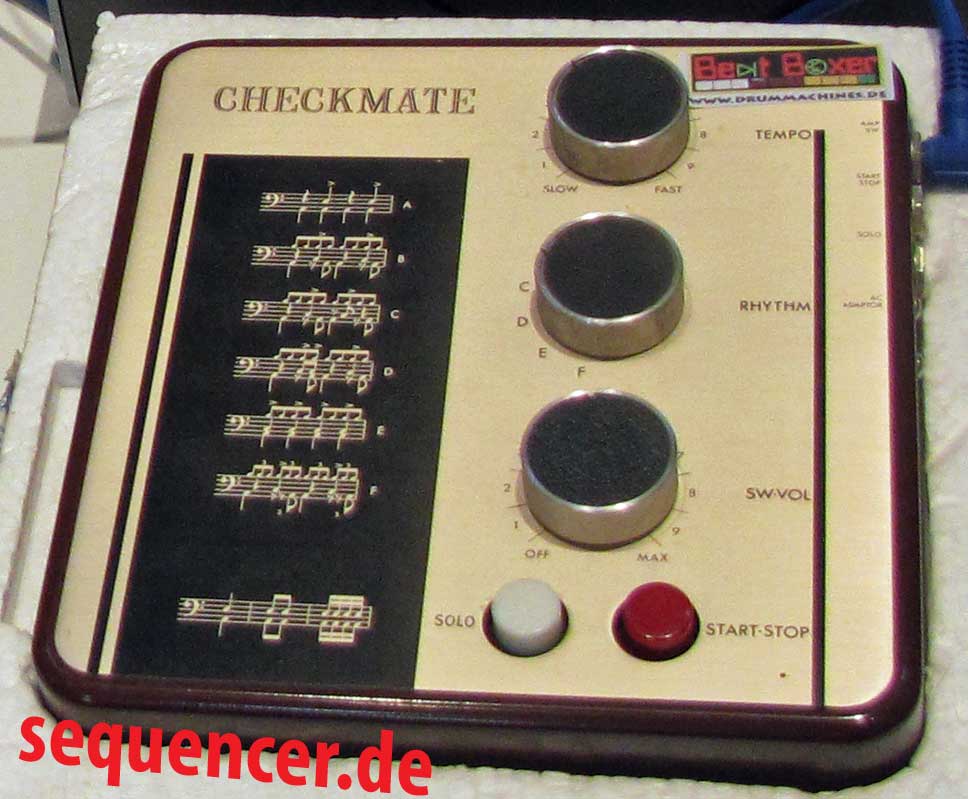 click image to enlarge - Bild klicken zum vergroessern
other KORG gear..


ABOUT 6 preset rhythms, very early design by the former Korg under Diamond, Donca Matic or Keio
ABOUT Sehr frühe Drummachinen, beide in sehr ähnlichem Design mit 6 Presetrhythmen.

Die Maschinen wurden unter den Namen Donca Matic, Keio oder Diamond verkauft.
ABOUT
DETAILS really simple.
DETAILS simple Maschine ohne Schnörkel
DETAILS
SOUND well, it's cute vintage drum
SOUND ganz niedlich und uralt
SOUND
VERSION both with different rhythms under the name Checkmate and Rockmate
VERSION Checkmate und Rockmate mit unterschiedlichen Rhythmen
VERSION