Kaossilator Digital Synthesizer + real time sequencer
SPECS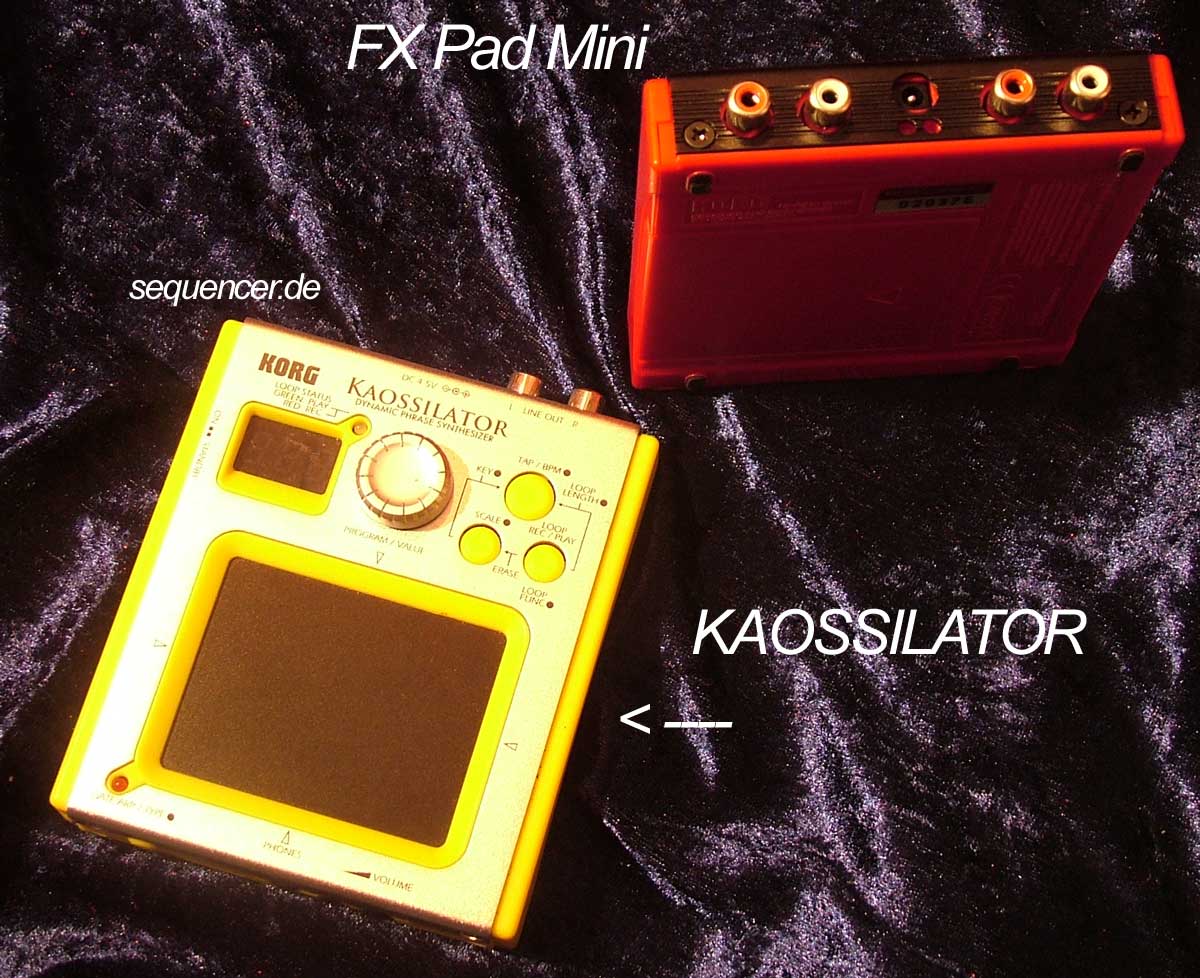 Korg Kaossilator
click image to enlarge - Bild klicken zum vergroessern
other KORG gear..


ABOUT Play it with your finger, you can not edit the sounds but they are made on R3/Radias, so this is basically the R3/Radias as sort of Preset version with little Real-Time Sequencer and Arper.
ABOUT Eigentlich kann der Kaossilator ähnlich viel wie der R3/Radias, jedoch hat er faktisch keine Edit-Möglichkeit, seine Steuerung erfolgt über das Pad, es gibt erstaunlich viele Stimmen und einen einfachen Sequencer mit Arpeggiator.
ABOUT
DETAILS Basically the sound generator HAS Envelopes, Filters, but since you can not access it I left it out.
DETAILS Generell hat der Kaossilator schon Filter und Co, jedoch werden diese nicht editierbar. Deshalb habe ich sie hier nicht gelistet.
DETAILS
SOUND Nice live toy.
SOUND Lustiges Live-Spielzeug
SOUND
VERSION there is a (red) pad (looks exactly the same - but in red) for FX.
VERSION Es gibt noch ein FX Gerät, Das Kaoss Pad Mini.
VERSION