Microsampler Sampler + real time sequencer
SPECS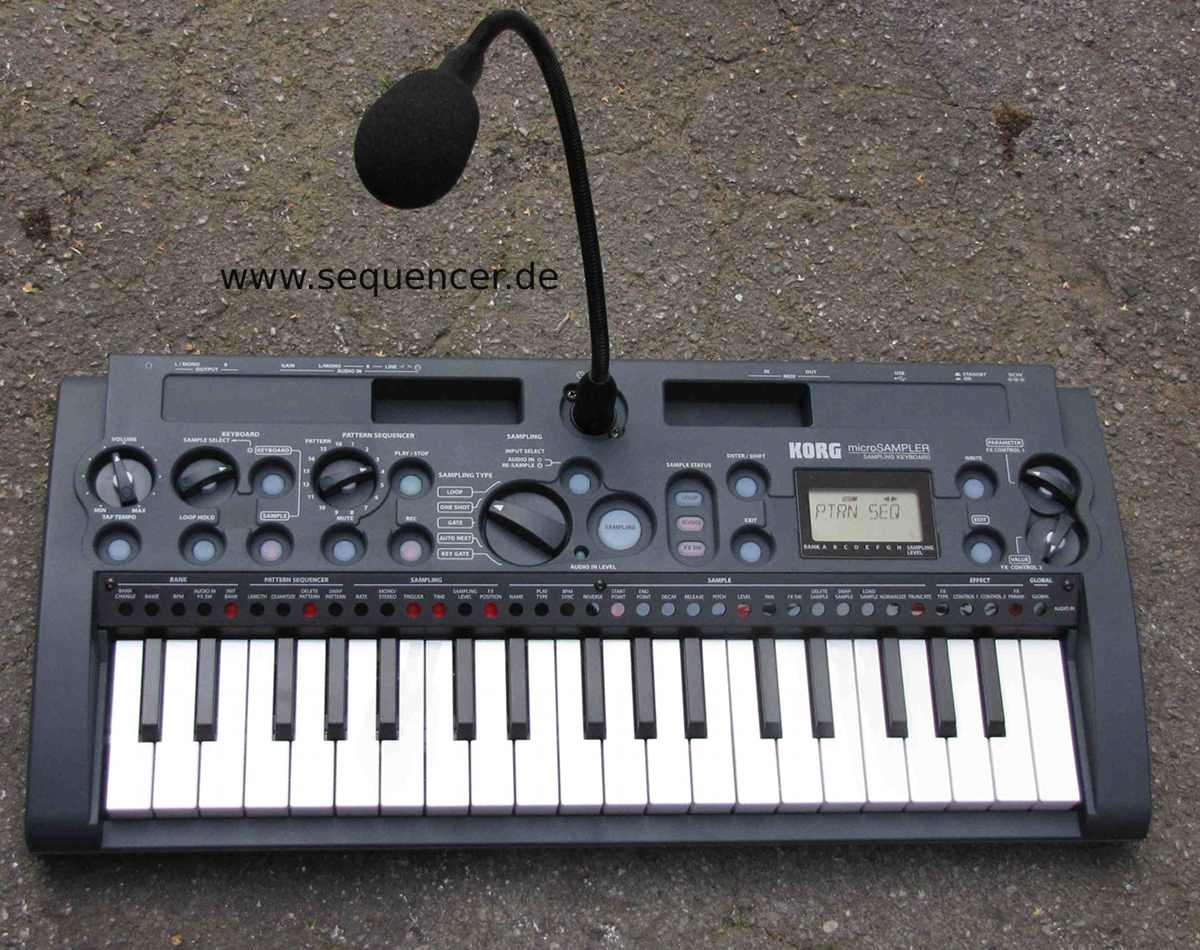 click image to enlarge - Bild klicken zum vergroessern
other KORG gear..


ABOUT a real simple sampler with sequencer that is designed to work as a real time sampler, looper and beatboxing helper with a simple real time sequencer.
ABOUT Ein Sampler mit den nötigsten Funktionen einigen Bänken mit 37 Samples (für die 3 Oktaven). Der Clou ist, dass man im laufenden Betrieb samplen kann und als Loop einbauen kann, zB für Akustiker oder Sänger oder Beatboxer. Die Synthese ist minimal.
ABOUT
DETAILS Same shape as Microkorg but without Modwheel or Bender, works as real time sequencer and loops, has FX like Kaoss Pad/Radias incl Granulator and Sample Rates go up to 48kHz with good quality (checked one), just one DR Envelope on Volume, so very simple
DETAILS Real Time Sequencer, Looper und FX (bekannt aus dem Radias/Kaoss Pad 3/ Mini KP), div. Samplerates bis 48 kHz. USB und Softwareditor, Form wie Microkorg aber ohne Modwheel/Pitchbend. Test im Synthesizer-Magazin #16,
Einfache Hüllkurve auf Lautstärke (DR)
DETAILS
SOUND Loop & Sample Performance, not big in synthesis but nice for all those who want a cool looper and real time sampler, that is able to sample while running sequencer (!)
SOUND Loop & Sample Performance, live. Kein Synthesemonster, eher was für die Bühne
SOUND