S3 Drummachine/Module + real time sequencer
SPECS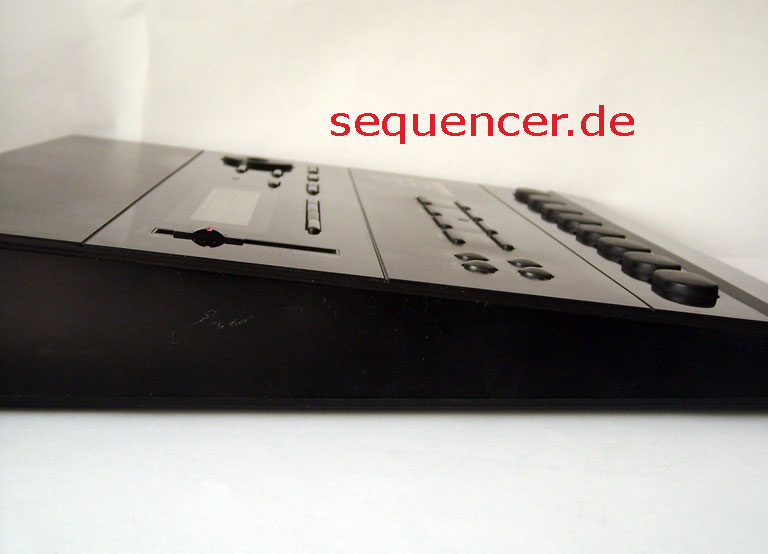 Korg S3 with Wavestation looks, thx Sebastian Drichelt
(
link
)
click image to enlarge - Bild klicken zum vergroessern
other KORG gear..


ABOUT again a nice but not so successful drummachine with FX processor, 2x midi out!
Korg tried to reinvent the drummachine in times of bigger and bigger ROMs in Workstations and even normal synths with sample based sounds had drum kits now, so drummachines had only the sequencer, this little thing had also effects, which was nice, too but it didn't really made it to digital heaven, tho'.

layers of sounds can be made so it's really more new style ncl modulations.
ABOUT noch eine dieser eher nicht so erfolgreichen neuen Drummachines von Korg mit Effektprozessor. 2x midi out!

Neueres Konzept der Drummachines für Korg, man trennte in 2 Soundbreiche: Die Attacks und den "Körper" und das in der damals üblichen M1-Optik und 16Bit und damit quasi die Neuzeit der Drummachines aber auch in der Zeit, wo Workstations und auch Rompler generell immer einige Drumkits mitlieferten. Und Effekte hatte der S3 aber er blieb ein wenig Exot.

moduliert werden können die layerbaren sounds aber dennoch und ist somit der damaligen ideologie sehr nah. komplexe Schichtsounds machen geht.
ABOUT
DETAILS 2x midi out! smpte, mtc, Roll and Flam (like DDD)

8 Pads can be routed to 2 MIDI out ports and play at least 32 sounds at the same time.

step and realtime mode
DETAILS 2x midi out! smpte, mtc, Roll und Flam (wie DDD)

8 Pads können 32 Sounds spielen und auf 2 MIDI Ports geroutet werden.

step und realtime mode

DETAILS
SOUND quite flexible late 80ies sounds..
SOUND kreative drumsounds end-80ier..
SOUND