ventury II, ventury 2 Modular Synthesizer
Lassence
venturyII/ventury2
SPECS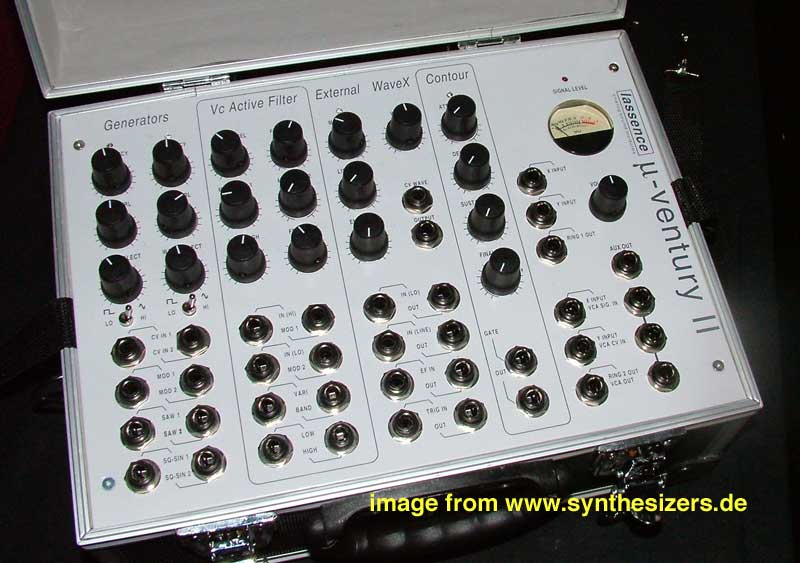 Lassence µVentury II
click image to enlarge - Bild klicken zum vergroessern
other LASSENCE gear..


ABOUT this was connected to the bluebay site (disappeared some day).. Lassence µVenturyII
mini modular system made for percussive sound reinforcment/treatment from belgium in a suitcase..
ABOUT ein kleines modularsystem (auch im köfferchen) aus belgien. heute gibt es die firma nicht mehr.
ABOUT
DETAILS little system from belgium.. waveshaper and multimode filter
DETAILS belgisches kleines system.. hat einen waveshaper an board.
DETAILS
SOUND percussive and live
SOUND bearbeitung, perkussives, live
SOUND