Leploop Analog Synthesizer + step sequencer
SPECS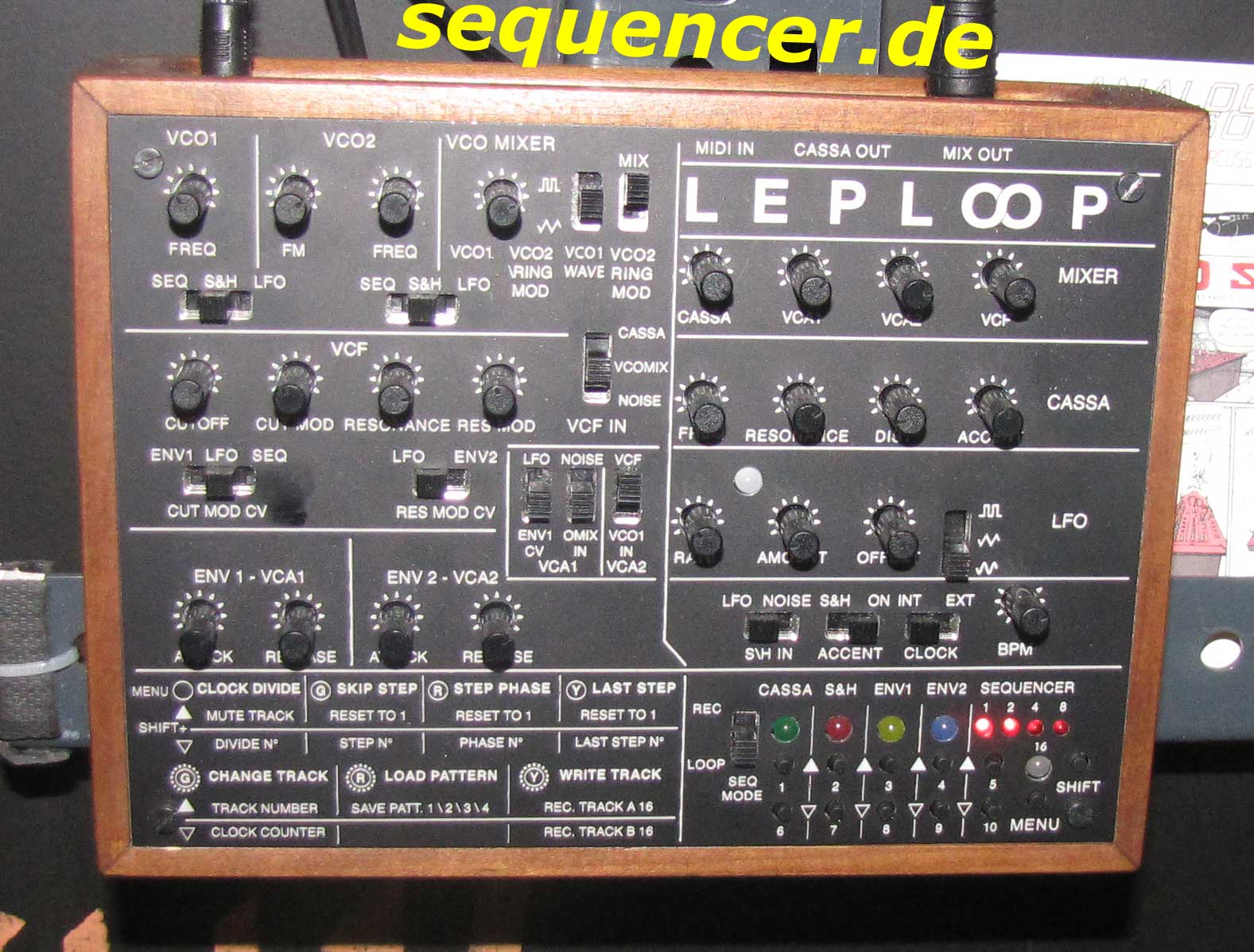 click image to enlarge - Bild klicken zum vergroessern
other LEP gear..


ABOUT Little analogue synth with additional bassdrum and very minimal sequencer
ABOUT Kleiner Analoger mit minimalem Sequencer und sogar Erzeugungsmöglichkeit für eine Bassdrum
ABOUT
DETAILS the very special and minimal 6 step analog sequencer plus the 4 track 32 step digital sequencer are in fact the real idea and driving force to get one of these. it's so unusual.

these 4 tracks are for VCA1,2 and VCF and the bassdrum (Cassa) - yes, it IS weird.
DETAILS Der sehr spezielle 6 Step Analog Sequencer und weiterem 4spur 32 Step Digitalsequencer und das minimale Konzept sind quasi der Antrieb und der Reiz an diesem kleinen Synthesizer.

Die 4 Spuren sind für Bassdrum (Cassa), VCA1 und VCA2 und den VCF und ja, das ist seltsam aber es ist auch der Reiz an diesem sehr nerdigen Gerät.
DETAILS
SOUND very minimal analog music
SOUND sehr minimalistische Analogmusik
SOUND