Micromac Analog Synthesizer
SPECS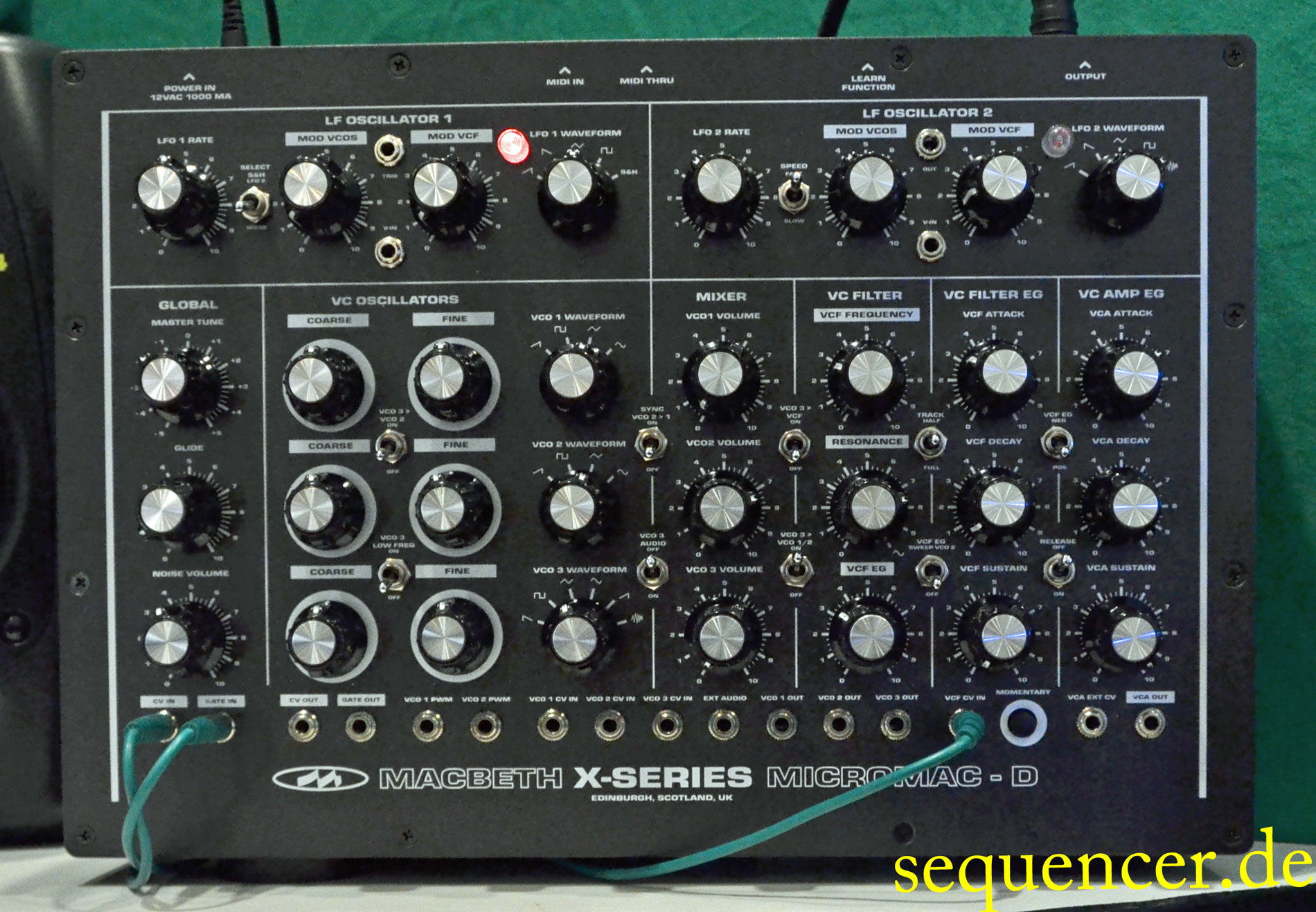 click image to enlarge - Bild klicken zum vergroessern
other MACBETH gear..


ABOUT this machine is semimodular, but a lot of "modules" can be patched.

quite a lot for it's size, but surely costs it's price
ABOUT Ein aufwendiger aber kompakter Semimodularer. Vieles lässt sich abgreifen und es gibt schon einige Modulationsmöglichkeiten wie FM. Aber das kostet einiges.
ABOUT
DETAILS envelope has ONE D/R knob and a Release on/off switch that is set with the Decay knob. freely routable VCOs, even to the VCF!

the filter is not a moog maybe somewhat "british".. the truth is: it is another kind of filter sound that is a good alternative to the mentioned synths (ems and moog) it's more the concept that made me "compare" those..
DETAILS Die Hüllkurve hat einen Schalter für Release, der dann mit dem Decay-Regler eingestellt wird.
DETAILS
SOUND Effects (based on FM) plus Leads and Basses
SOUND Effekte und komplexere Klänge, Leads und Bässe
SOUND
VERSION 2 versions

- modular eurorack version
- desktop (as shown)
VERSION etliche Prototypen

Rackmodul für Eurorack oder Desktop
VERSION