Memotron Sampler
SPECS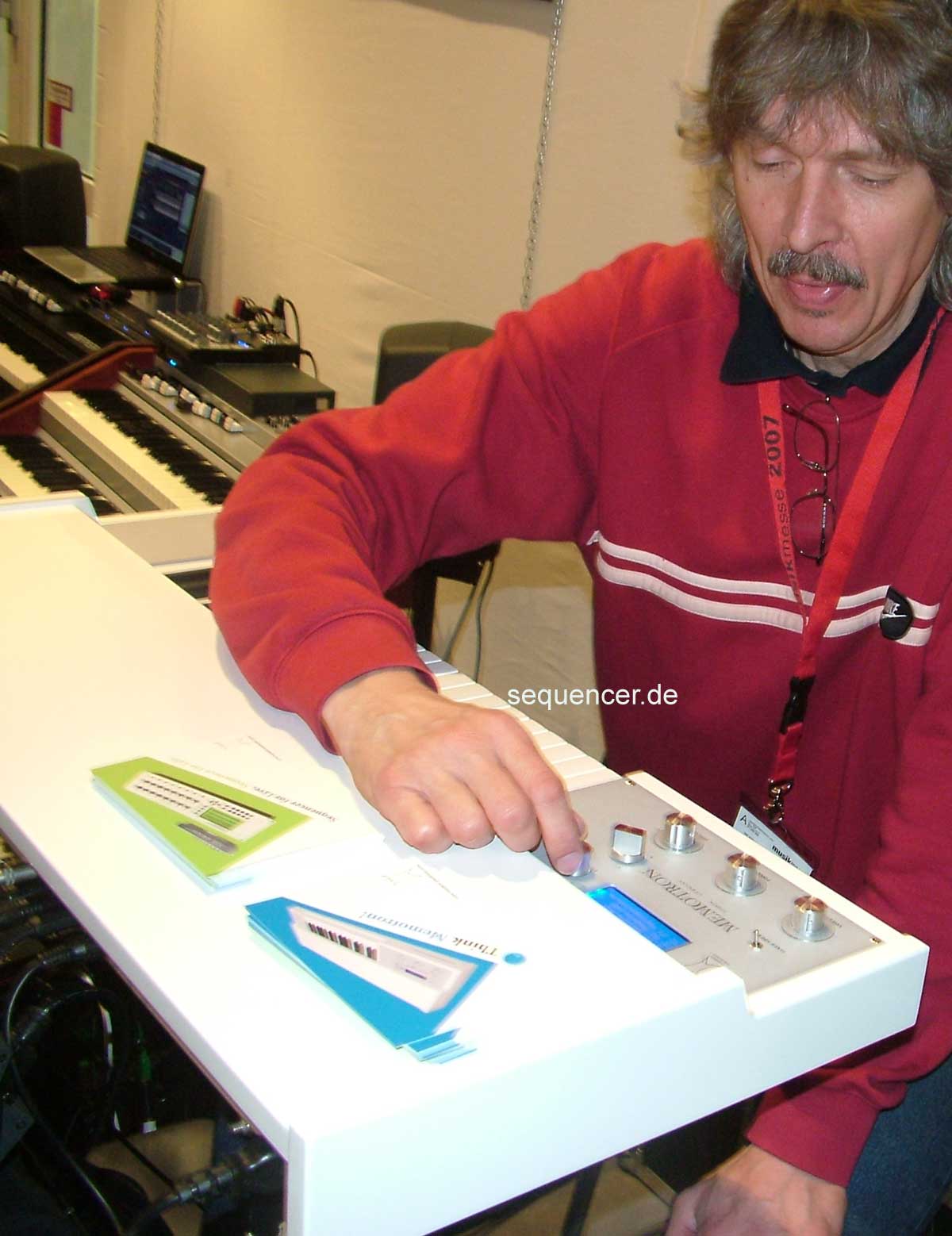 Memotron at the Musikmesse Frankfurt
click image to enlarge - Bild klicken zum vergroessern
other MANIKIN gear..


ABOUT Full polyphonic sample based instruments models a melotron. Technically it is a Rompler / Sampler.
ABOUT Eine Nachbildung des Melotrons, allerdings auf Samplebasis, vollpolyphon. Technisch gesehn ist er eigentlich ein Sampler oder noch eher eine Art Rompler.
ABOUT
DETAILS Loads Samples from internal CD-ROM (12 come with the unit), has special controls: half speed, a blender from a to b to c (simulation of 3 track tape, because it crossfades between the layer I have set OSCs to 3), there is a "tone" knob, (filter), has card slot for compact flash card. Pitch will shift pitch for 6 half tones.
DETAILS Läd Samples vom internen CD-ROM und kann stufenlos überblenden zwischen 3 Layers (A,B,C), daher kann man das Layern als 3 OSCs bezeichnen.auf dem "virtuellen Band" und eine Bandgeschwindigkeitshalbierung simulieren (Half Speed). Auf der Rückseite wird auf Compact Flash gespeichert. Tone regelt etwas am "klang" nach, also ein Filter - 12 dB/oct.
pitch regelt über 6 Halbtöne.
DETAILS
SOUND LoFi pads
SOUND LoFi flächen
SOUND