Venom Digital Synthesizer + simple sequencer
SPECS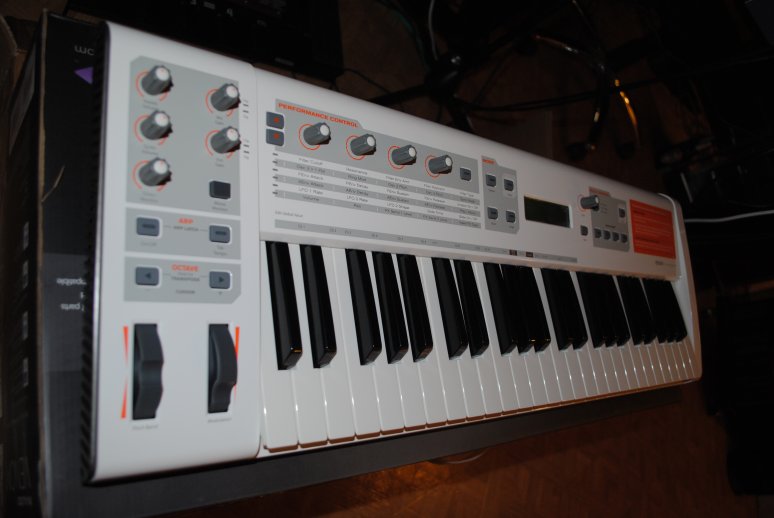 M-Audio Venom
click image to enlarge - Bild klicken zum vergroessern
other M AUDIO gear..


ABOUT the first synth by M-Audio looks quite like a simple controller, but..

there are 2 syncable OSCs: 2 AND 3 can be hard synchronized with OSC 1.
ABOUT Der erste M-Audio Synthesizer erinnert an einen einfachen Controller.

2 Syncs vorhanden (OSC 2 und 3 lassen sich zu OSC 1 synchronisieren)
ABOUT
DETAILS there are 41 sampled waveforms plus 53 drumsounds (also sampled) available.

USB Audio & MIDI

tap tempo.
DETAILS 41 Basissamples und 53 Drumssounds als ROM Samples liegen vor als Basis.

USB MIDI.USB Audio

Tap Tempo integriert.
DETAILS
SOUND Standard VA Sounds, plastic fantastic
SOUND Standard VA Sounds
SOUND