Schlagzwerg Drummachine/Module + TR sequencer
SPECS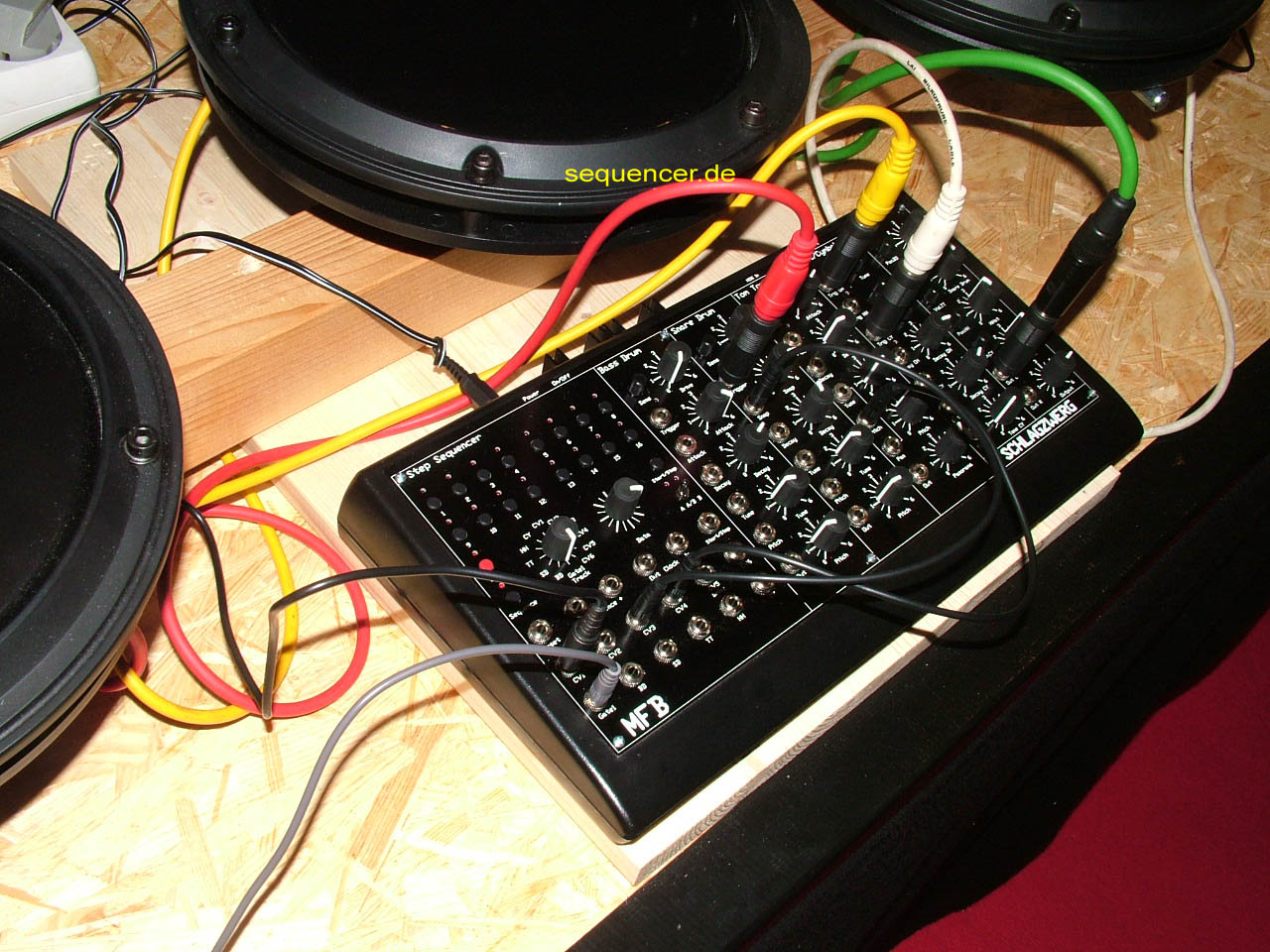 semi-modular drum machine Schlagzwerg
click image to enlarge - Bild klicken zum vergroessern
other MFB gear..


ABOUT a TR-step sequencer with 6 CV/Gate outs to trigger internal and external modules, internal sound is 4 basic drum modules that can be orderes as modules also.
ABOUT Erzeugt 6 CV/Gates aus einem internen Stepsequencer und bietet semimodularen Zugriff auf 6 Klangerzeugermodule, die es auch als freie Module gibt, sehr praktisch und in den Abmessungen wie Kraftzwerg.
ABOUT
DETAILS real chase light TR808-kind of programming with 32steps , can be triggered by midi, 1-2 parmeters can be changed via little pots.

Also has analog trigger outputs.
so it's more an open drum sequencer/synth
DETAILS echte lauflichtprogrammierung und instrumente triggerbar über midi.. 1-2 parameter sogar via kleiner Miniregler einstellbar und
Triggerausgänge (analog), alles mit 3.5mm Klinkenausgängen, 6x vorhanden, daher eher als modularsystem zu werten oder offenes Drumsystemm.
DETAILS
SOUND all electro styles, can trigger external modules and synths also.
SOUND electro aller art, triggert externe Synthesizer
SOUND