008 Analog Synthesizer + modulation step sequencer
SPECS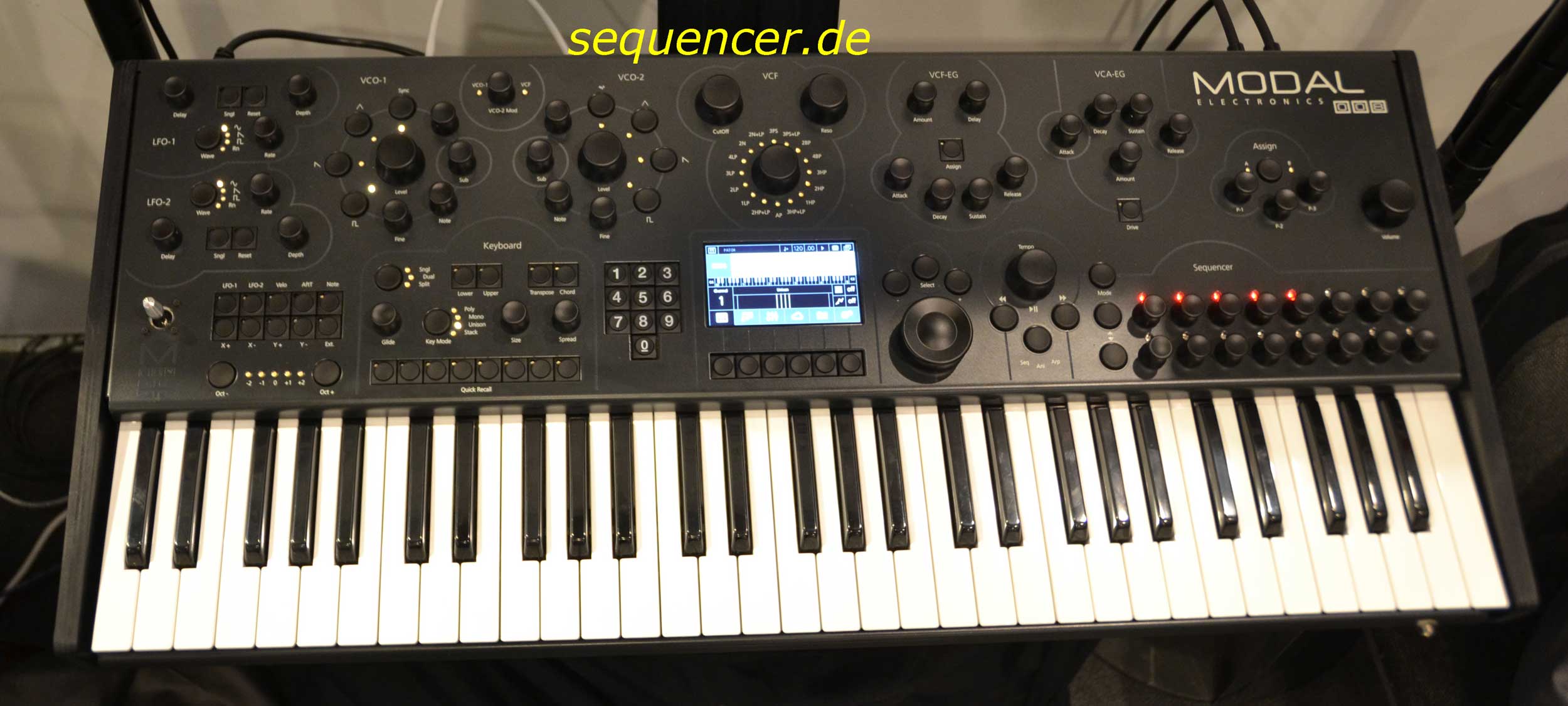 008 Synthesiser
click image to enlarge - Bild klicken zum vergroessern
other MODAL gear..


ABOUT luxury synth that has 15 filter types and combinations like the Oberheim Xpander / Matrix 12

animation is mainly done by a 12-row step sequencer with 32 steps (2 tracks)

also a kind of morph helper called the animator which can move filter, wave shapes/forming and even things in the modulation matrix.
ABOUT Ein hochwertiger rein-analoger Synthesizer mit 15 Filtertypen im Stile des Oberheim Xpander / Matrix 12.

Klangbearbeitung kann bei allen Modal-Synthesizern über den Browser erledigt werden. GUI Design ist auf hohem Niveau.

Die Besonderheit ist der 12-Reihige Sequencer mit 2 Spuren und 32 Steps, der für die eigentliche Animation sorgt.

Der Animator ist dazu da, Filter und Wellenformen zu verändern und (mod)Matrix-Einträge genau so!
ABOUT
DETAILS optically reminds a bit of the Andromeda (see the knobs of the OSCs in clouds and things like that).

and there are some more things under the hood as well.

fast audio speed LFOs.
DETAILS Optisch ein wenig wie der Andromeda (die Wolken-Anordnung der Knöpfe, besonders des Oszillatorbereichs) und ein wenig Matrix 12 und einige Funktionen wie Shaping, die sich in den Menüs "verstecken".

Schnelle LFOs (audio).
DETAILS
SOUND High Quality sounds
SOUND Sehr hochwertige analoge Sounds
SOUND