Synth Lab , SL1 Analog Synthesizer
Mode Machines
SynthLab/SL1
SPECS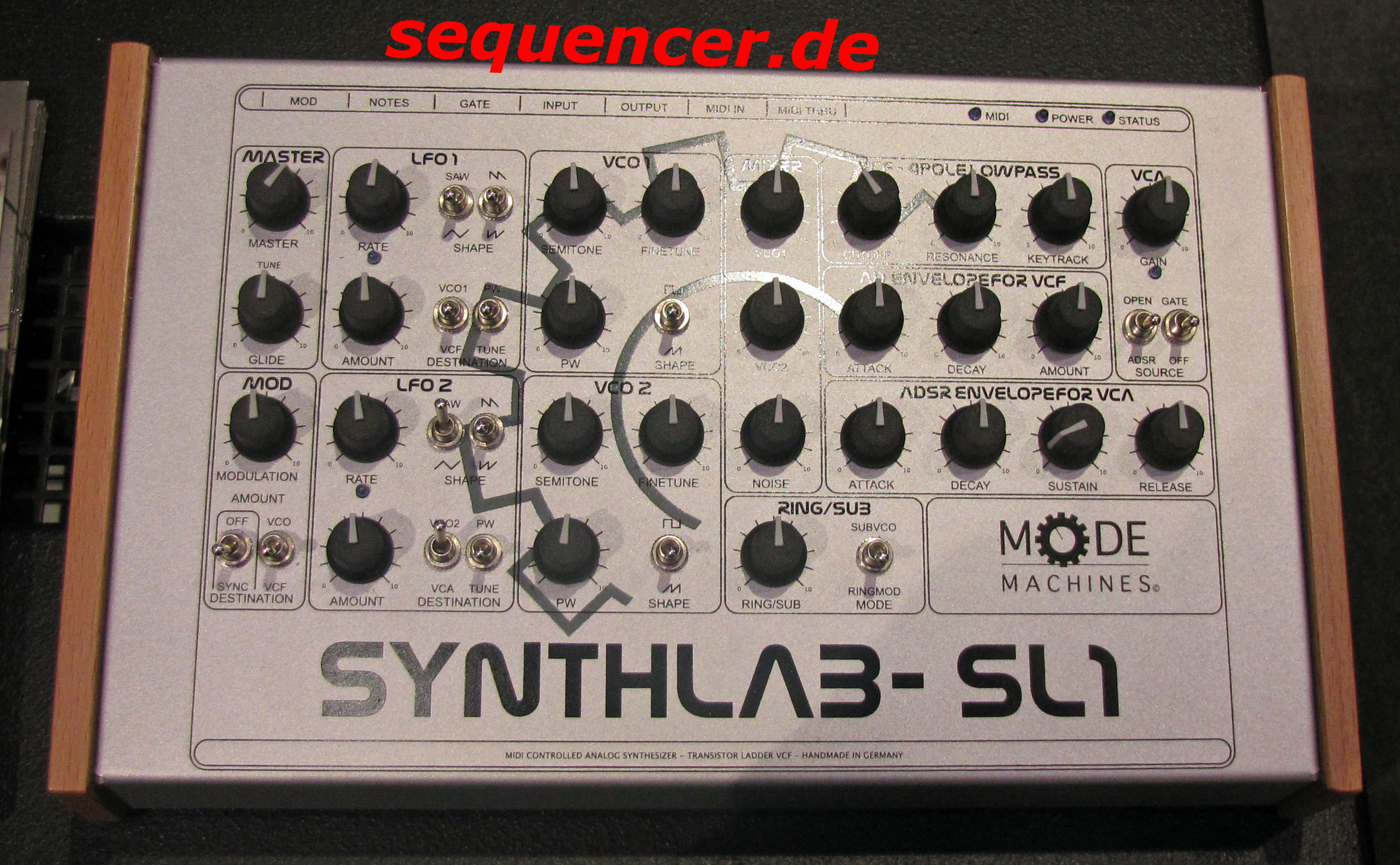 Synth like Tiefenrausch
click image to enlarge - Bild klicken zum vergroessern
other MODE MACHINES gear..


ABOUT Little analogue synth that is very similar to the 3Lab Tiefenrausch, obviously a clone.

2 people created this little analog synth and showed it to the ppl on Musikmesse Frankfurt 2007 first.
ABOUT Kleiner Analoge identisch mit dem 3Lab Tiefenrausch, offenbar ein Clone.

Eigentlich ist der Tiefenrausch eine Zusammenarbeit von 2 Leuten: Der Tiefenrausch ist durch zusammenarbeit von 2 leuten entstanden, Die Geräte erscheinen unter dem Projekt 3labmusic/Analogsynthesizer E.B.
ABOUT
SOUND Basslines and classical analog sounds
SOUND Basslines und analoge Standards
SOUND