185 Drummachine/Module + real time sequencer
SPECS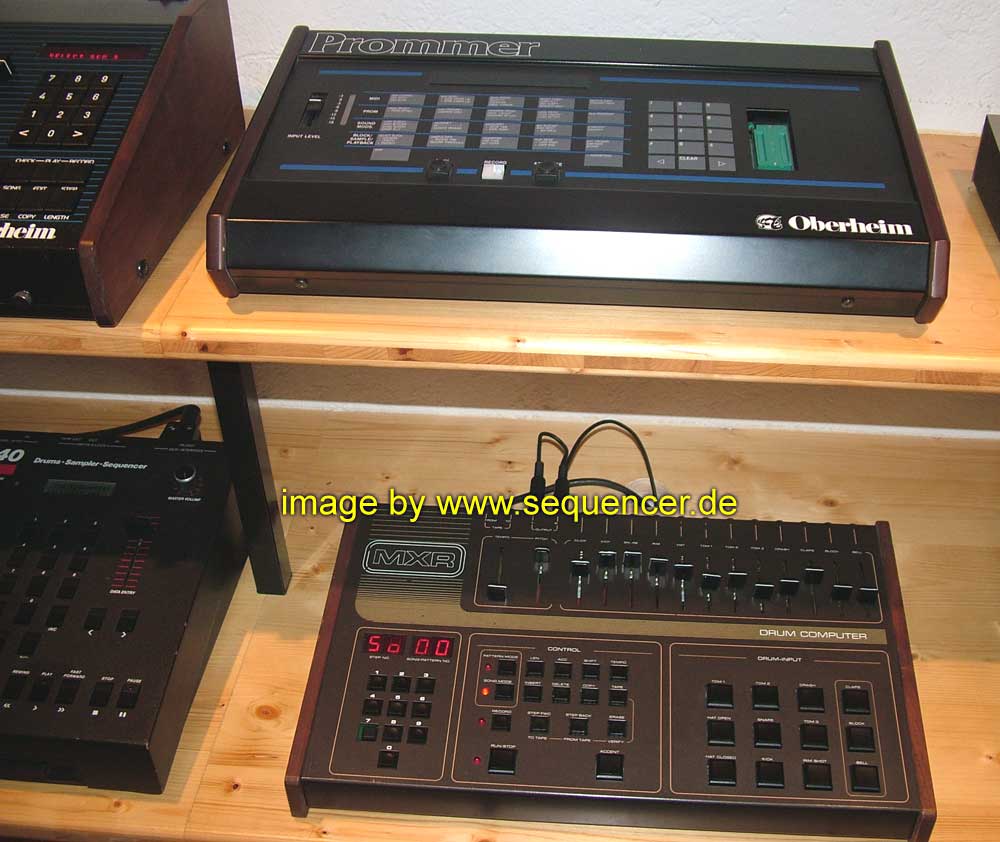 lower pic: mxr 185
click image to enlarge - Bild klicken zum vergroessern
other MXR gear..


ABOUT sample machine with 8bit. wuite cool sounds especially toms are fat..
ABOUT sample rom Maschine , Samples in 8Bit. in D relativ selten, recht coole fette Sounds, besonders toms..
ABOUT
DETAILS 12 instruments, all sampled 8bit,
DETAILS 12 Instrumente, alle gesampled 8bit
DETAILS
SOUND fat 8bit sounds , imo bigger than drumtraks etc.
SOUND heftige sounds in 8bit charme..
SOUND
VERSION change sounds via Eprom..
VERSION durch Epromwechsel neue sounds..
VERSION