x Station Digital Synthesizer
SPECS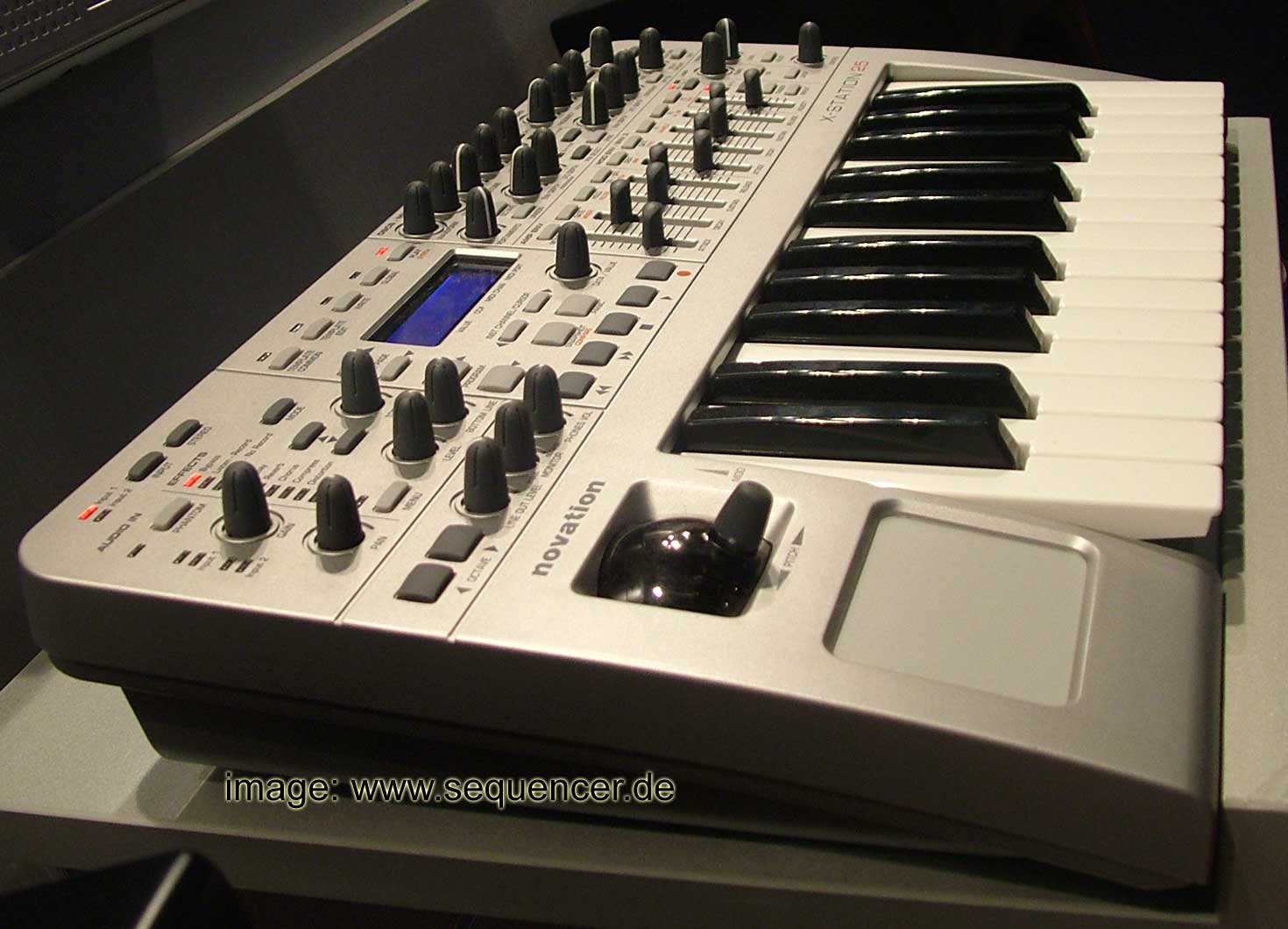 X-Station 25 Remote / Synthesizer
click image to enlarge - Bild klicken zum vergroessern
other NOVATION gear..


ABOUT it's a remote keyboard, audio interface and synth in one. quite like the a/k-station - with 8 voices monotimral. also works as a remote keyboard and audio interface
ABOUT abgespeckte Version der Nova-Serie, unterscheiden sich nur durch Form und Stimmenzahl. ist remote audio interface und synth in einem.. wie a/k-station aber monotimbral - 8 stimmen - arbeitet auch als controller und audio interface.
ABOUT
DETAILS like nova but slimmed down all the way..
DETAILS wie nova, aber stark abgespeckt..
DETAILS
SOUND all bread + butter, ambient sounds
SOUND allrounder, speziell ambient sounds sind gut zu machen..
SOUND
VERSION sev key sizes from 2 oct. to...

rack KSR, k-station - (8 voices, no multimode) + keyboard version (KS4,KS5: 4,5 octaves), a-station (no multimode) k-station
VERSION x-station gibt es in verschiedenen größen. ab 2 okt.

rack: KSR, k-station (8 stimmen, kein multimode) + keyboard version: KS4,KS5 (4,5 oktaven), a-station: kein multi.
VERSION