DMX Drummachine/Module + real time sequencer
SPECS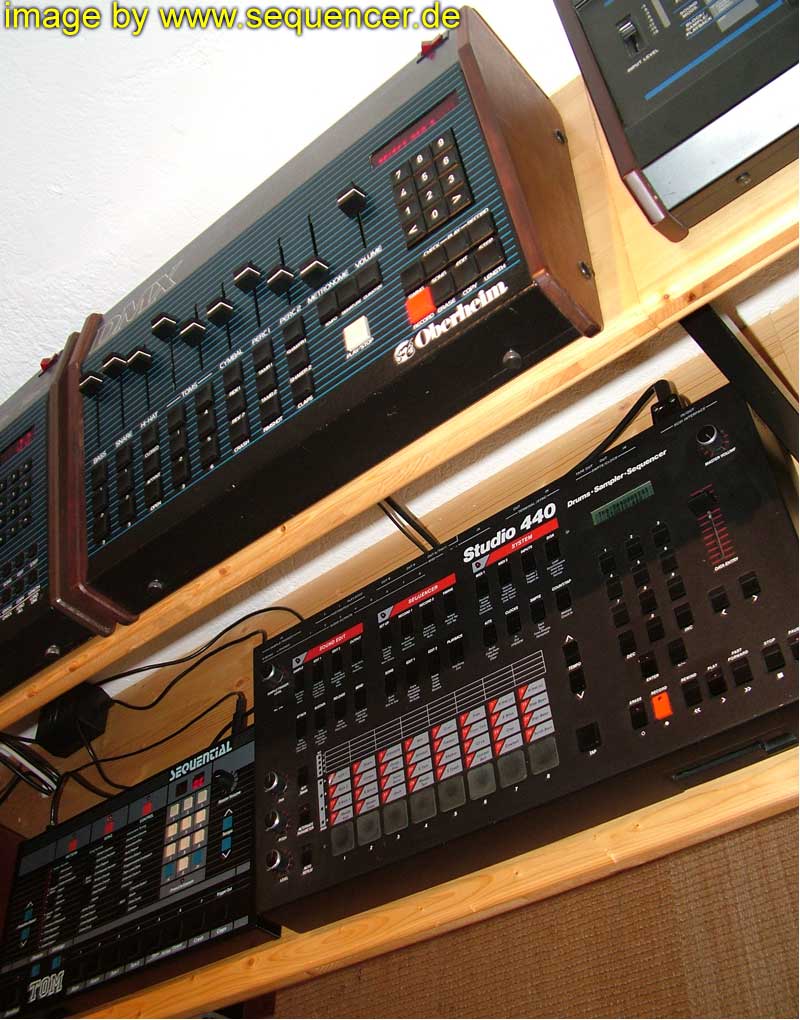 oberheim dmx top/oben
click image to enlarge - Bild klicken zum vergroessern
other OBERHEIM gear..


ABOUT rom based drum machine that was made to sound "real", it's samples can be made by the "prommer" , very 80ies: the internal rom set.. sounds are changed by EPROM. part of the DX system by Oberheim (like Obxa..)
ABOUT eine 8bit Maschine, die mit dem Prommer mit anderen Samples per EPROM-Wechsel gefüllt werden, klanglich "naturalistisch", wie man es in den 80ern gern hatte.. Teil des DX Systems (mit ObXa etc..)
ABOUT
DETAILS up to 24 sounds in EPROM.. trigger in/out no midi
DETAILS bis zu 24 sounds im ROM, besser: Eprom.. , trigger in/out, kein midi
DETAILS
SOUND beats. 80ies style
SOUND beats, 80er style..
SOUND
VERSION midi retrofit kit possible.
VERSION midi nachrüstbar..
VERSION