Transcendent 2000 Analog Synthesizer
Powertran
Transcendent2000
SPECS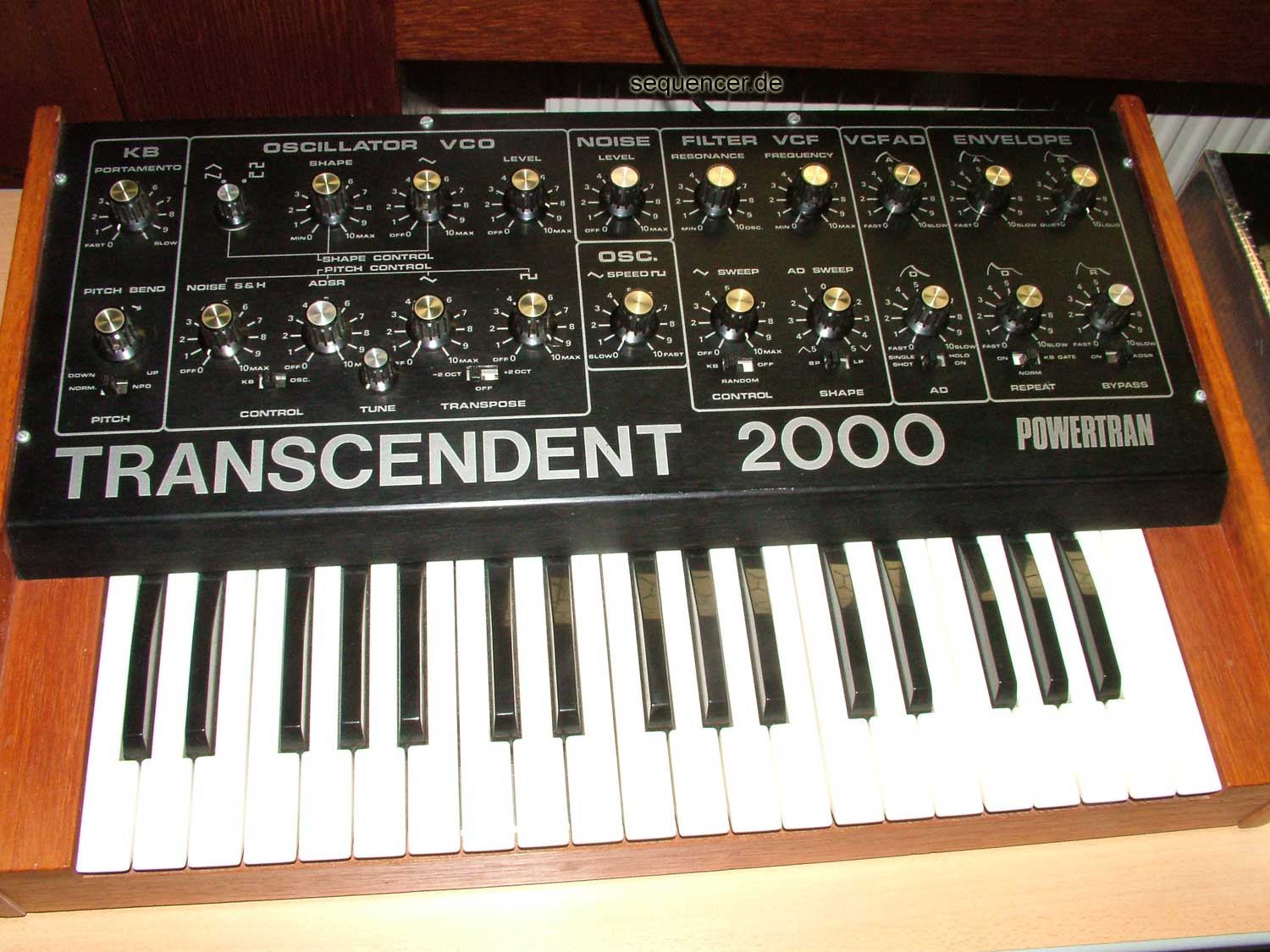 Transcendent 2000 Synthesizer
click image to enlarge - Bild klicken zum vergroessern
other POWERTRAN gear..


ABOUT British Synth by Tim Orr from the ETI Magazine (DIY).
ABOUT Britischer DIY Synthesizer aus dem ETI Magazin vvon Tim Orr.
ABOUT
DETAILS has Waveform Shaping, needs 12V for triggering. ADSR for VCA, AD for VCF. Mixing of all Waveforms, Mod by Noise/ S/H possible., Retriggering possible (Repeat).
DETAILS Simpel aber nicht übel, speziell ist das Waveform-Shaping, braucht 12V Triggerspannung. ADSR für VCA, AD für VCF.
DETAILS
SOUND Basses and Percussive stuff works fine.
SOUND Perkussives und Bässe
SOUND
VERSION since it was DIY there are different versions around.
VERSION DIY, es gibt verschiedenste Versionen (optisch).
VERSION