1003, Sonic Carrier Analog Synthesizer
SPECS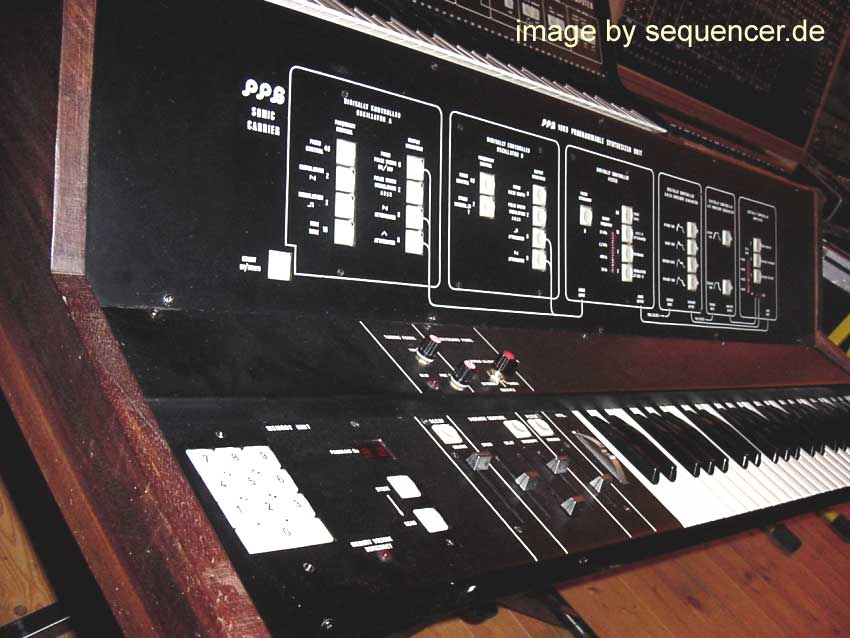 pic thx aliens-project.de PPG 1003 Sonic Carrier
(
link
)
click image to enlarge - Bild klicken zum vergroessern
other PPG gear..


ABOUT well the sonic carrier has quite low resolution for its 50 memories to save your sounds in 1976!! yes! thats exactly why this instrument was revolutionary..
ABOUT Der Sonic Carrier 1003 ist heute wirklich nicht mehr so interessant, seine Auflösung ist aufgrund der Speicherbarkeit eher niedrig. Aber moment? 1976? Da gab es keinen verdammten Speicher! Genau hier liegt auch das Besondere der 1003..
ABOUT
DETAILS resonance resoution is 8 steps, cutoff 64.. ah, it is duophonic by the way.. has DCOs. ext. CV ins for filter, pitch, trigger
DETAILS reso auflösung 8 schritte, cutoff hat 64, dennoch für diese zeit viele speicherplätze, 50! Duophonisch, hat DCOs..
DETAILS
SOUND standard analog
SOUND standard analog
SOUND