Quasar Digital Synthesizer + step sequencer
SPECS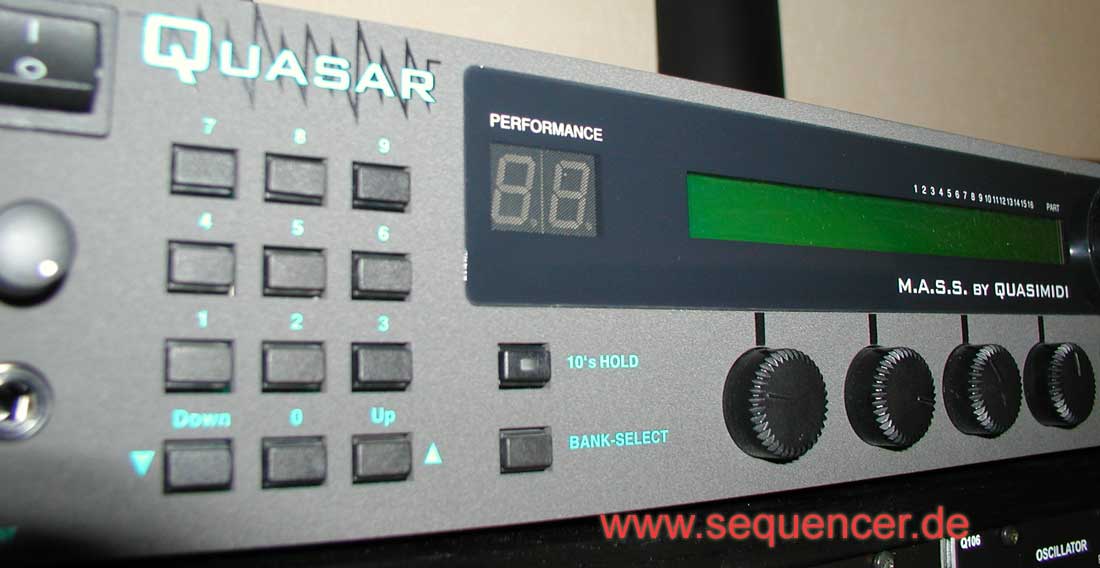 quasimidi quasar
click image to enlarge - Bild klicken zum vergroessern
other QUASIMIDI gear..


ABOUT a simple rompler for elektronic music, add TRE module available for more ROM sounds..
ABOUT eigentlich ein simpler rompler mit elektronik-sounds, war damals gedacht für alle, die einen instant-rompler für techno und elektronik suchten, mein lieblingsmotto "analog dazu fällt mir nichts ein" stammt von klaus schulze. ein TRE modul war als erweiterung gedacht (mehr sounds)
ABOUT
DETAILS presets with offset-kind of "programming" sound
DETAILS offset-"programmierung", nicht sehr weitreichend.
DETAILS
SOUND not really something hi-tech, lofi sounds and presets..
SOUND lofi sounds und technoides, jedoch nicht viele eingriffsmöglichkeiten
SOUND