DR110, Dr Rhythm Graphic Drummachine/Module + TR sequencer
Roland
DR110/DrRhythmGraphic
SPECS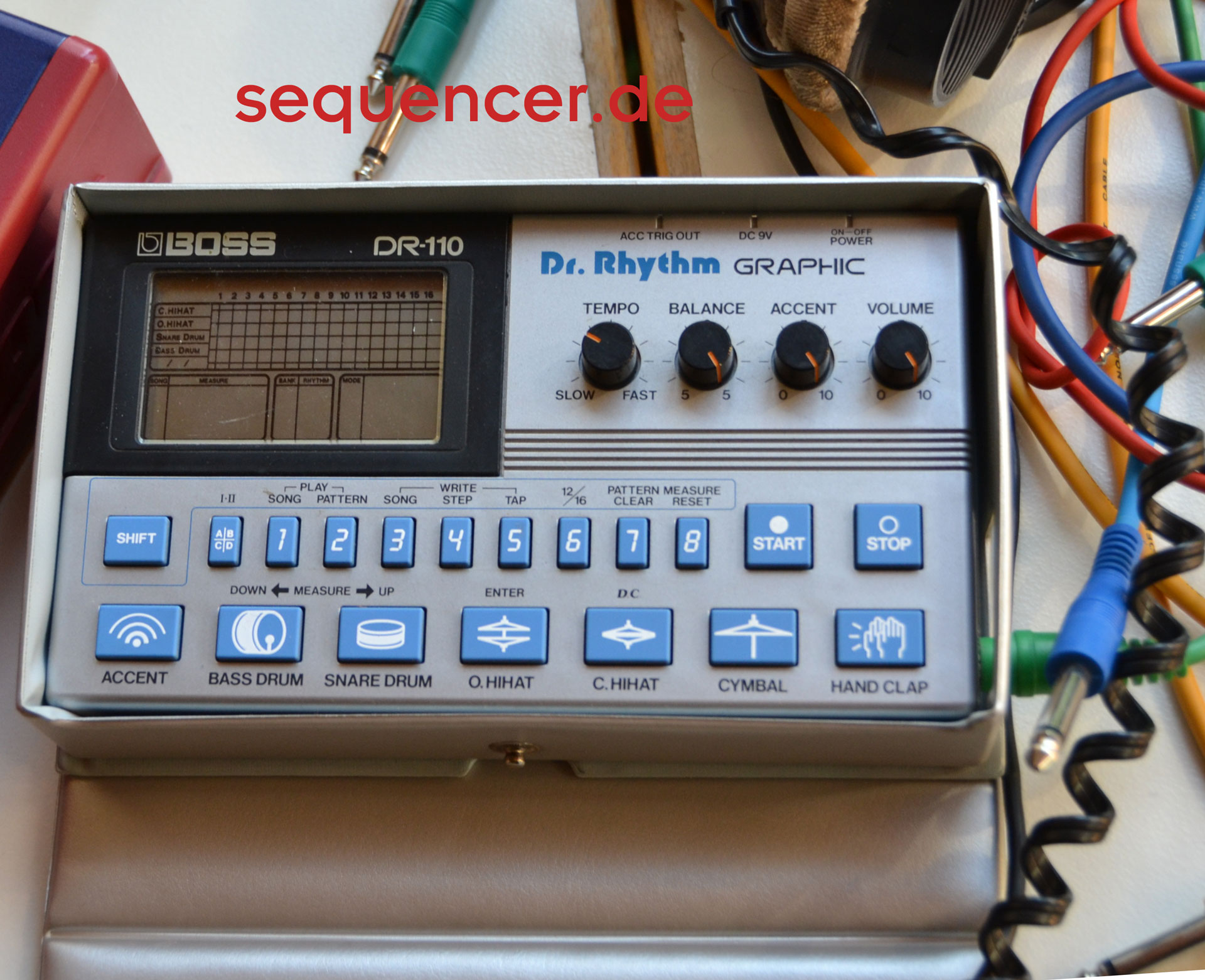 DR110, Dr Rhythm Graphic
click image to enlarge - Bild klicken zum vergroessern
other ROLAND gear..


ABOUT smaller version of the TR606, a bit less "industrial" sounding.

and it has MIDI.

sold as Boss DR-110
ABOUT kleine Version der TR606.. klingt etwas runder, etwas weniger "industriell".

aber mit MIDI.

Läuft als: Boss DR-110
ABOUT
DETAILS 7 instruments, all analogue - has MIDI, programming like R8 / TR505
DETAILS 6 Instrumente, alle analog - hat MIDI und die Programierung ähnlich R8/TR505
DETAILS
SOUND Electro! somewhat more "cheap" but still good because of this
SOUND Electro!
SOUND
VERSION modification: additional parameters (see site link), midi retrofit possible (sync / instr trigger) by EES, kenton..
VERSION modification: zusätzliche parameter (siehe site link), midi nachrüstbar by EES, kenton..
VERSION