SH5 Analog Synthesizer
SPECS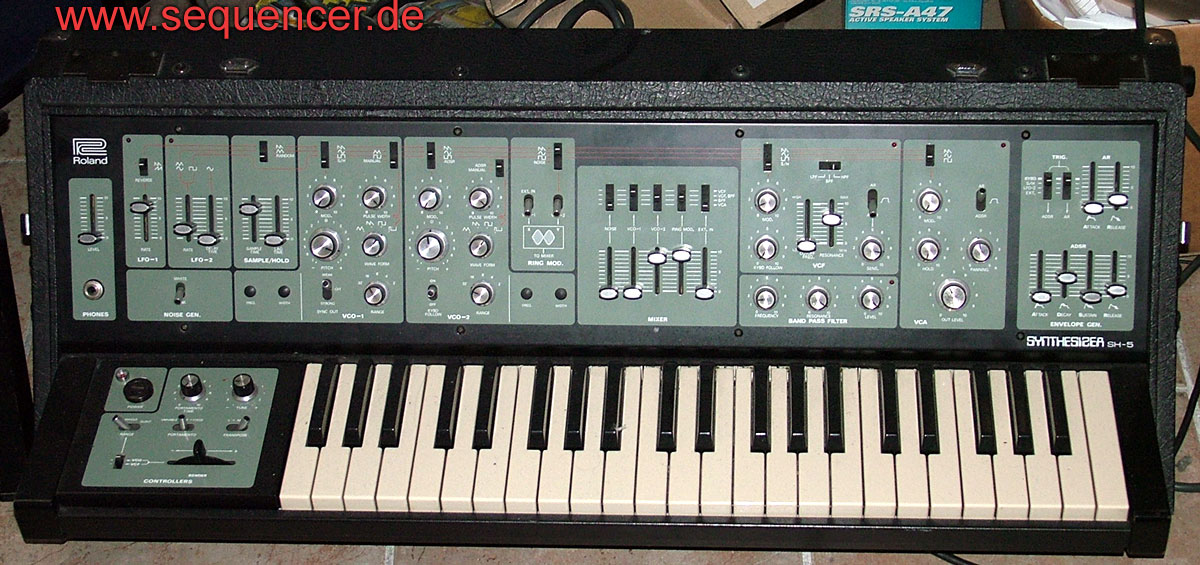 SH5
click image to enlarge - Bild klicken zum vergroessern
other ROLAND gear..


ABOUT has very nice sounding BPF (non CV able).
ABOUT hat einen gutklindenden BPF, nicht spannungsgesteuert.
ABOUT
DETAILS has an extra sample and hold. one LFO can trigger ENV(s). has ext. input.
DETAILS hat eine eigene sample and hold Schaltung an Bord. ein LFO kann ENV(s) triggern. hat ext. input.
DETAILS
SOUND very nice vocal sounds with the hand-played BPF, basses work well,too but it's not the best for very percussive sounds because of it's AR-envelope
SOUND für perkussives vielleicht nicht wahl nummer eins, da die AR-Hüllkurve das nicht bringt, aber er kann dennoch überzeugende Bässe erzeugen, interessante BPF und vocal-Sounds
SOUND