SP555 Sampler + simple sequencer
SPECS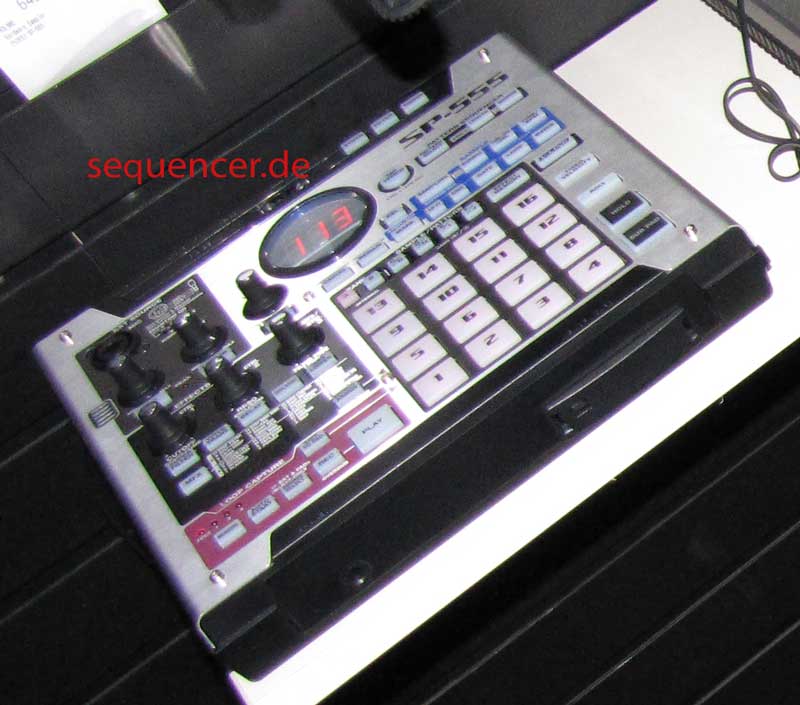 Roland / Boss sp555
click image to enlarge - Bild klicken zum vergroessern
other ROLAND gear..


ABOUT Bigger Brother of the SP404 (not really the SP505's successor) with 128 Samples.

Has a D-Beam controller.
ABOUT Eigentlich Boss, Nachfolger oder großer Bruder des SP404, eher nicht des SP505.

128 Samples.
Hat einen D-Beam Controller!
ABOUT
DETAILS loop tool for manual playing and "flying in" samples.. can also play every single sounds of a loop and can split/assigned onto the pads.. 16x8 samples / pattern, works (also) with batteries!
DETAILS loop maschinen für handbetrieb zum abfahren und einfliegen. kann natürlich auch einzelsounds spielen oder einzelsounds aufteilen auf die pads.. batteriebetrieb möglich! compact flash karten zum speichern. 16x8 samples / pattern
DETAILS
SOUND clubgrooves..loops! not really melodies, but possible..
SOUND clubgrooves, aber nur loops, eher nicht melodien und co (in erster linie, es geht schon!)
SOUND
VERSION Little Brother SP404
VERSION kleiner: SP404
VERSION