TR606 Drummachine/Module + TR sequencer
SPECS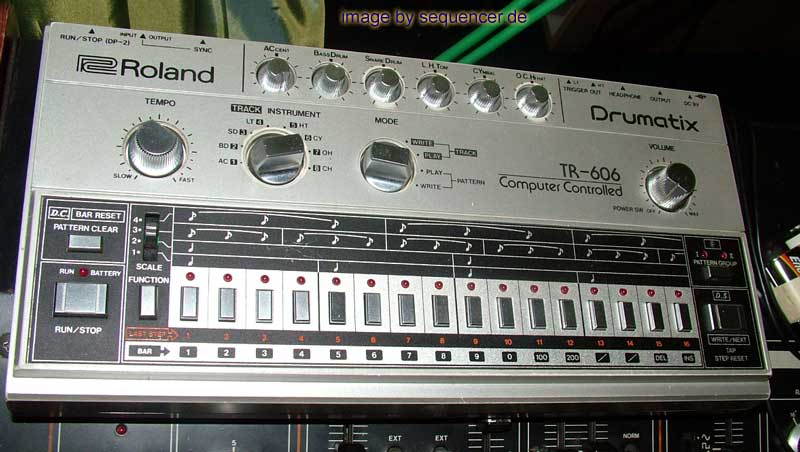 TR606
click image to enlarge - Bild klicken zum vergroessern
other ROLAND gear..


ABOUT smaller version of the TR808, a bit more "industrial"..
ABOUT kleine Version der TR808.. klingt etwas industrieller
ABOUT
DETAILS 7 instruments, all analogue - 3 trigger outs, ind. outs, DIN sync , chase light principle,
DETAILS 7 Instrumente, alle analog - trigger outs, einzelausgänge und DIN sync, lauflichtprinzip.
DETAILS
SOUND Electro! somewhat more "cheap" but still good.
SOUND Electro! etwas "industriell" dünner aber nicht schlechter..
SOUND
VERSION modification: additional parameters (see site link), midi retrofit possible (sync / instr trigger) by EES, kenton..
VERSION modification: zusätzliche parameter (siehe site link), midi nachrüstbar by EES, kenton..
VERSION