Studio 440 Sampler + real time sequencer
Sequential Circuits
Studio440
SPECS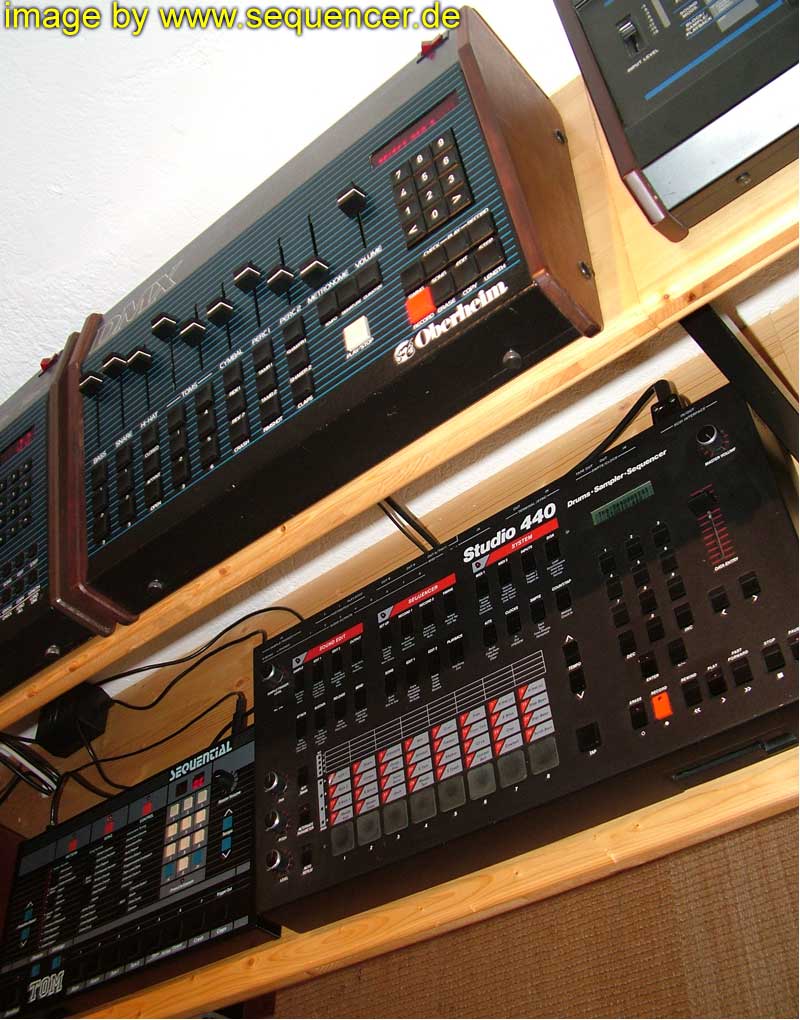 SCI Studio440 / bottom right (unten rechts)
click image to enlarge - Bild klicken zum vergroessern
other SEQUENTIALCIRCUITS gear..


ABOUT this thing was really Hi-End and expensive, you can sample your own stuff into 512KB of ram..

12 Bit Sampler, kind of early groovebox allows to arrange and make a complete song on it
ABOUT 12bit Maschine, damals wirklich Hi-End und teuer mit eigenen Samples

12Bit Sampler, mit dem durchaus komplette Songs möglich sind, quasi eine Groovebox auf Samplebasis
ABOUT
DETAILS Samples up to 512KB Ram with 32-44kHz sample rate, analog filters but without resonance

MIDI & SCSI. 33.5 seconds @ 16KHz max.
SMPTE
DETAILS mit 512KB Ram und 32-44kHz Samplerate+
Nichtresonantes Filter aber analog
scsi, MIDI
max 33.5 Sek. mit 16KHz Platz.
SMPTE
DETAILS
SOUND beats. 80ies style
SOUND beats, 80er style..
SOUND