Pulser M75, Dual Voice Synthesizer Analog Synthesizer
Solton
PulserM75/DualVoiceSynthesizer
SPECS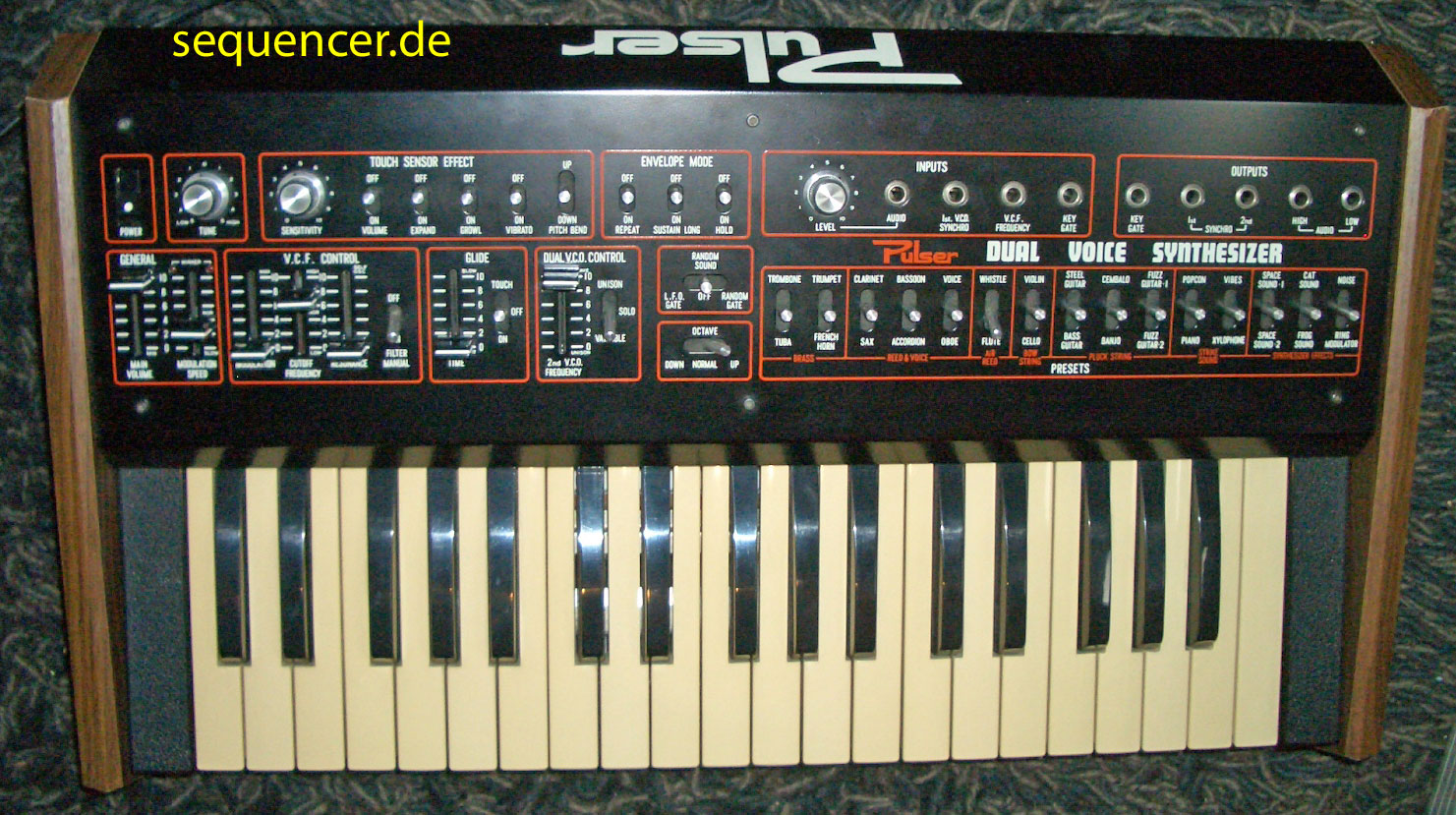 click image to enlarge - Bild klicken zum vergroessern
other SOLTON gear..


ABOUT some synth things but basically an analog preset synth - has a touch sensor - today we call it aftertouch.
ABOUT Eine schräge analoge Mischung von einigen Presets und einigen Synthesizerfunktionen und Touch Sensor - also Aftertouch.
ABOUT
DETAILS well choose a preset to set a waveform and some settings, the dual mode adds osc sync. there is even a ring modulator withing the preset switches - note the cat sound switch!

there is a retrigger for envelope (so to say another LFO) and a random retrigger switch can be set to LFO etc.
DETAILS Durch die Presets lassen sich Standardwellenformen und einige Parameter "voreinstellen" - wie der Name schon sagt.

Der Dual Mode erzeugt Oszillator-Sync. Es gibt sogar einen Ring Modulator

Einen Retriggermode für Hüllkurve namens "repeat" gibt es auch.
DETAILS
SOUND cute analog sound, more than you expect
SOUND niedliche Analogsounds, eher mehr als man erwartet
SOUND