SX240 Analog Synthesizer
SPECS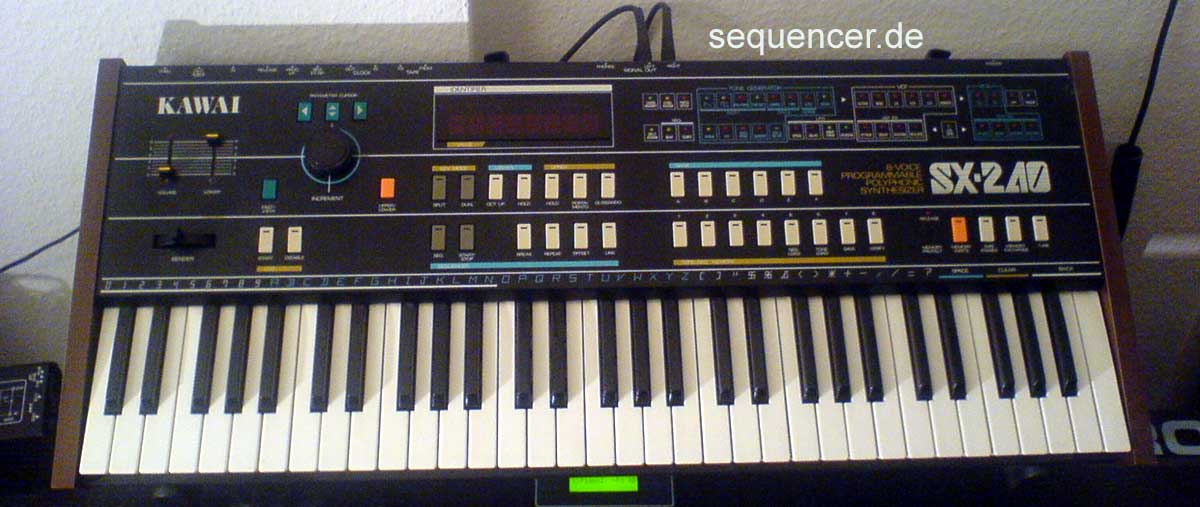 Teisco / Kawai SX240 - thx NilleAllstar
(
link
)
click image to enlarge - Bild klicken zum vergroessern
other TEISCO gear..


ABOUT Kawai / Teisco - quite underrated..
ABOUT Kawai / Teisco - etwas unterschätzt.
ABOUT
DETAILS quite standard but good sound,.. digital value/data slider kind of panel. Hardware: 8xSSM2044 for filter and 1xNM3009 for chorus
DETAILS recht standardmäßig, aber guter klang.. digitale bedienung. Hardware: 8xSSM2044 für filter und 1xNM3009 für chorus
DETAILS
SOUND bass and more, nice FX
SOUND bass und co.. FX
SOUND
VERSION was made by Teisco and Kawai under both/same names (same company)
VERSION gab es von Teisco und Kawai unter gleichem Namen (gleiche Firma!).
VERSION