MO6, MO7, MO8 Digital Synthesizer + workstation sequencer
SPECS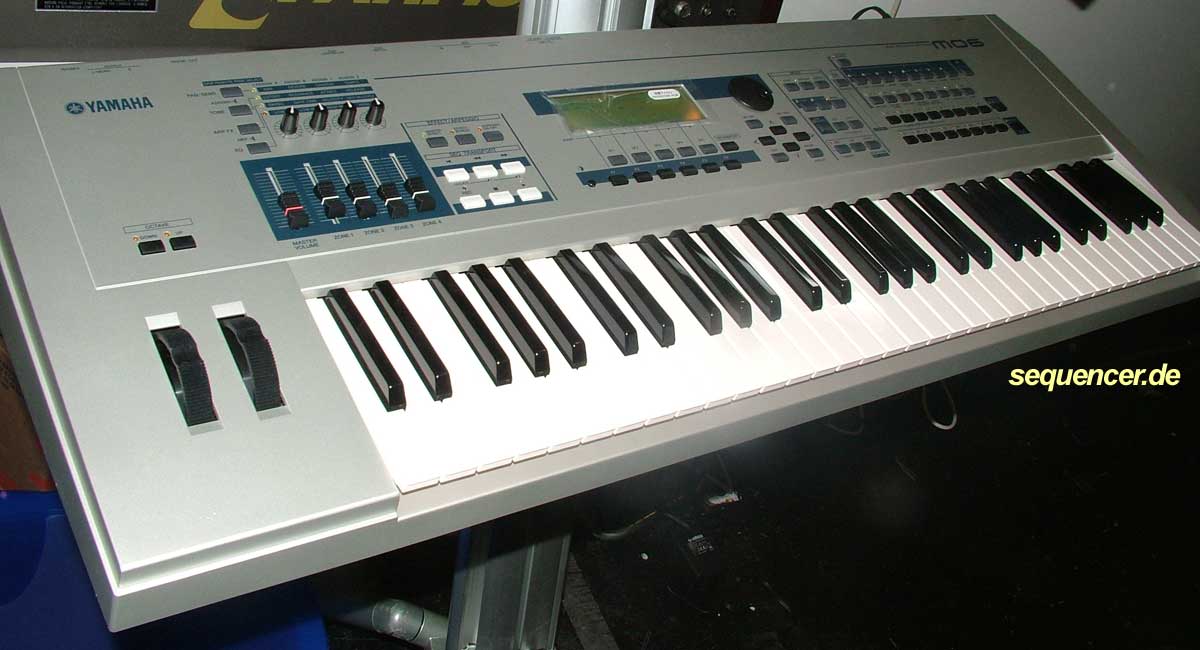 Mo6 Mo7 Mo8 - the smaller motif.
click image to enlarge - Bild klicken zum vergroessern
other YAMAHA gear..


ABOUT in fact a cheaper "half" Motif with 3 keyboard sizes but without aftertouch.
ABOUT Faktisch ein "halber" Motif mit 3 Keyboardgrößen aber ohne Aftertouch
ABOUT
DETAILS layers possible, easy USB data exchange.
DETAILS layerbar und natürlich austausch von samples via USB, sehr bequem.
DETAILS
SOUND bread + butter + samples
SOUND brot und butter + samples
SOUND
VERSION slimmed down Motif rackversion + keyboard size motif 6,7,8 for 61,76 and 88 keys. half voice version: "MO".
VERSION rackversionen + verschiedene keyboardgrößen motif 6,7,8 für 61,76 und 88 tasten, MO: neuere abgespeckte Version des Motif.
VERSION