Axxe Analog Synthesizer
SPECS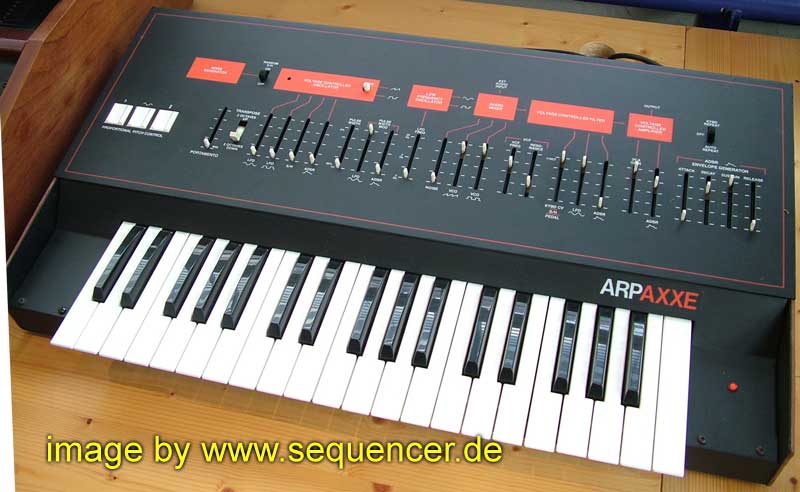 the Axxe synth (orange with ppc)
click image to enlarge - Bild klicken zum vergroessern
other ARP gear..


ABOUT one OSCed downsized version of the Odyssey, not bad for one OSC-synth.
ABOUT Einoszillatorige und etwas abgespeckte Version des Odyssey. Garnicht so schlecht für einen VCO..
ABOUT
DETAILS quite slow LFO, ARP Trigger info: gate pulse in/out 8-10V GROUND to positive. , has s+h
DETAILS ein rel. langsamer LFO, s+h
DETAILS
SOUND simple basses with power (still)
SOUND etwas eingeschränkt, dennoch ok für einfache bässe und hat kraft!
SOUND
VERSION different colours.. like Odyssey but all 4pole
VERSION verschiedene Farben, wie beim Odysseay..
VERSION