Pro DGX Analog Synthesizer
SPECS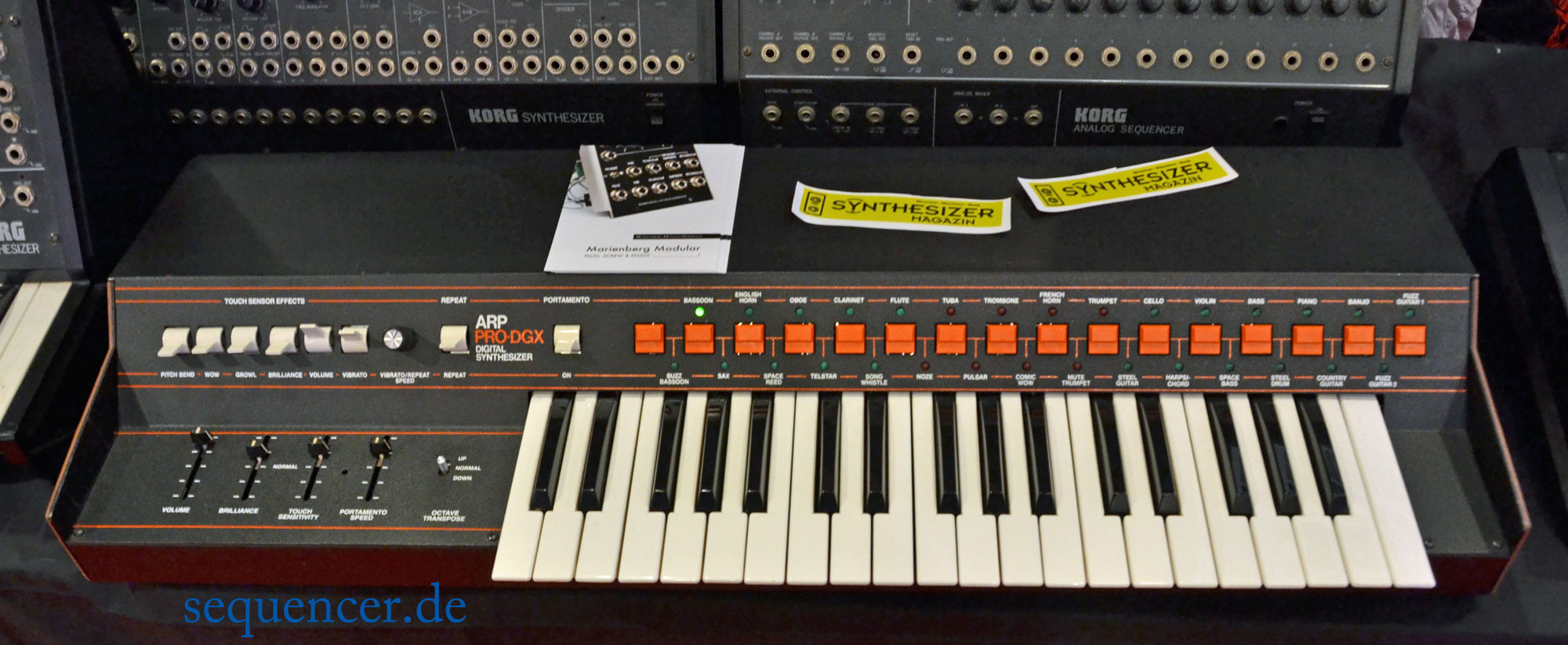 ARP Pro / DGX solo synth - top/oben!
click image to enlarge - Bild klicken zum vergroessern
other ARP gear..


ABOUT simple 1 VCO preset synth
ABOUT Einfacher 1-VCO Synthesizer, preset synth
ABOUT
DETAILS quite slow LFO, but keyboard with aftertouch..
DETAILS ein rel. langsamer LFO aber aftertouch.
DETAILS
SOUND simple synth sounds..
SOUND einfache Synthsounds..
SOUND