Solina Strings Synthesizer Analog Synthesizer
ARP
SolinaStringsSynthesizer
SPECS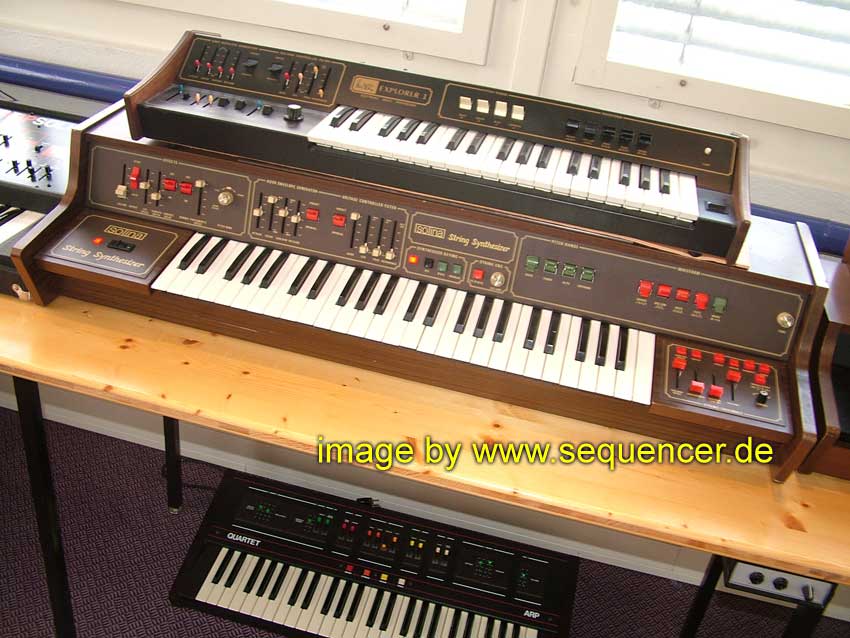 Solina String Synthesizer
click image to enlarge - Bild klicken zum vergroessern
other ARP gear..


ABOUT simple bass (bass/cello) synth with poly section (strings). Solina Strings, well known from some Tangerine Dream classic albums, the String machine is polyphonic, has some envelope like contour and knobs for cello, violin etc.. a lot of good string synths came from italy, another one came from the netherlands.. some where simply bought from more known companies..
ABOUT einfacher bass (und "cello") synth plus polysektion (strings)
ABOUT
DETAILS legendary string synth there is a simpler version without the "synthesizer" ..
DETAILS legandärer string synthesizer.. es gibt auch noch eine einfachere fassung unter gleichem namen (ohne synthesizer)
DETAILS
SOUND fad string pads in 70ies style a la TD, Jarre etc.
SOUND Stringflächen, fett im 70er stil a la TD und Jarre..
SOUND
VERSION synthesizer has much more to than the "normal" solina strings
VERSION synthesizer hat deutlich mehr möglichkeiten als der normale solina string
VERSION